21
Jan 19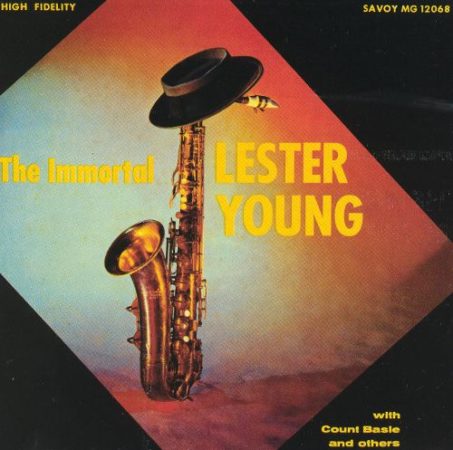 This is a document of my album-a-day listening project. Each entry originally comes out as a tinyletter and subscribers to that get intros and miscellanea as well as the LP reviews. When a new letter goes out, the previous letter goes up here. A fine arrangement!
This week's new-to-me LPs:
#6: Ariana Grande – Sweetener (2018)
#7: Rico Nasty – Nasty (2018)
#8: Lester Young – Blue Lester (compilation; 1956 according to Spotify…)
#9: Oliver Coates – Shelley's On Zenn-La (2018)
#10: Kacey Musgraves – Golden Hour (2018)
#11: Noname – Room 25 (2018)
#12: Oliver Nelson – Skull Session (1975)
Mostly catching up on new records, but the most important listening I did all week was on Tuesday night, after a battering day on professional and personal fronts, when I put on Lester Young's Blue Lester compilation. It was exactly what I needed – one of those precious moments when the music you reach for and the mood you're in match precisely, without you even realising they would. The languid sax lines, nosing around familiar tunes, wandering out into unfamiliar ones, had a remarkably powerful effect on me. "Take it easy", the music seemed to say, "You can cope. It's going to be OK." I fell asleep to it.
Of course the next day, playing it again, I googled and found he'd drunk himself to death before his 50th birthday.
The rest of the week was spent wrenched up to date, catching up on albums by young women, building their names or building them higher, which had some level of critical success last year. All deserved – there were honestly no duds this week. Some will take me more listens to parse – the music and melodies on Kacey Musgraves' Golden Hour reached me immediately; the words slipped entirely by. I appreciate the tastefulness of her take on modern pop/dance elements in her sound. Not because they need to be used tastefully, but because they're just sounds, and it's interesting to hear people accessorise with them.
Ariana Grande feels like she's had a breakout year critically (commercially I doubt she needed the leg-up). I listened to Sweetener, as Facebook usefully informed me, two years to the day after I listened to Dangerous Woman, an album I enjoyed and never went back to. At first I thought this one would have the same problem – there's something about her undeniably impressive voice that makes me reach for phrases like "undeniably impressive", which critics only use if they're about to go ahead and deny it anyway.
But the record got better and better and more confident and diverse as it went on, and by about two-thirds of the way I was convinced. This record is the consensus pop pick of last year not because critics are lazy but because – often the way with consensus pop picks – it offers an index of current styles and possibilities, all done well and occasionally wonderfully. Pop albums don't outperform critically just because they're better; they do it because they make competitors feel redundant.
Lower down the ladder you have to scrap harder, or smarter. I armoured up for the working year listening to Rico Nasty's steel-toed, rock-injected Nasty mixtape – 36 minutes of hungry rage, less imperious than Cardi B (apologies for the kind of banal comparison) but more forceful. Strongly recommended, as is Noname's soulful, hypnotic Room 25 – a record where the lyrics did jump out; unsparing but empathic vignettes of life and relationships, intimate enough you feel you're listening by invitation; universal enough you learn something in the process. "Window" was the first-play standout for me.
Finally, two Olivers. Coates is a cellist who decided last year that there had ALWAYS BEEN A DANCE ELEMENT TO HIS MUSIC. I love that in 2018 there are still classical musicians who decide to 'do something with drum n bass' and I love that it all still ends up sounding a bit like mid-90s Aphex Twin or Spring Heel Jack, i.e. very enjoyable. You'll know within a track or so of Shelly's On Zenn-La whether you'll like it. (Yes, I admit, I was lured in by the Marvel reference.)
And Oliver Nelson is a jazzer I was introduced to via Mark S' legendary "Not Kind Of Blue" list. Skull Session is a 1975 LP with a great sleeve, which mixes a friendly big band session with funk and electronic sounds – at least on the title track, the rest of it is very pleasantly straightforward in either direction but not as intriguing.
Comments
Add your comment
Top of page