14
Jun 18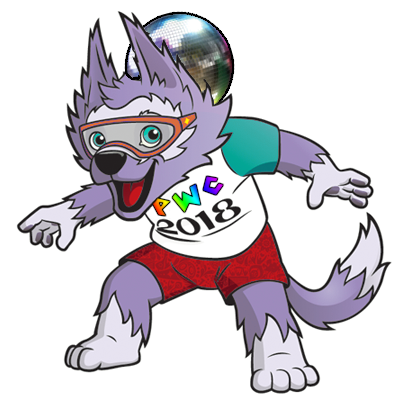 This year's POP WORLD CUP is almost here! I appreciate the Pop Football governing bodies have been quiet about the tournament since the initial announcement, but behind the scenes, we've been busy constructing stadiums finalising squad details. Well, almost. We have a shock eve-of-tournament vacancy for one of the favourites, SOUTH KOREA. So if you know your K-Pop (like, at all) and want to step into the hot seat, please let me know.
Otherwise, expect the first match at the weekend, and a fairly brisk clip of games across the summer. (The PWC takes a bit longer than that other World Cup). The managers are sending in their first tracks and the referees are counting their bribes. Because of the truncated time frame, the group games won't follow the same order as the football tournament. If you ARE a manager, and didn't get my emails this week, please shout! I might not have your current address.
If you're following along as a spectator, we'll have YouTube and Spotify links wherever possible and a playlist of available tracks. It'll be a simple format so please do join in, listen and vote.
Comments
Add your comment
Top of page