15
Feb 18
NEW MUSIC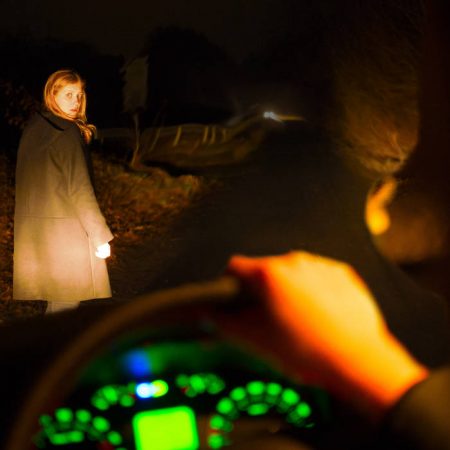 Day 36: тпсб – Sekundenschlaf: Philip Sherburne's Pitchfork review goes in deep on the enjoyably ridiculous backstory of this dude, how these are supposedly found tracks from the hard drive of a PC from the Chernobyl isolation zone or some such, but multiple listens revealed this as an album for which such frippery can easily be forgiven. Broody, bare-wired ambient rumbles and surly beats in the (superior) first half, crude but effective retro-rave in the second. Good stuff. Found via a 'if X then Y' Spotify link where X was (I think) fellow German techno revivalist Nadia Struiwigh.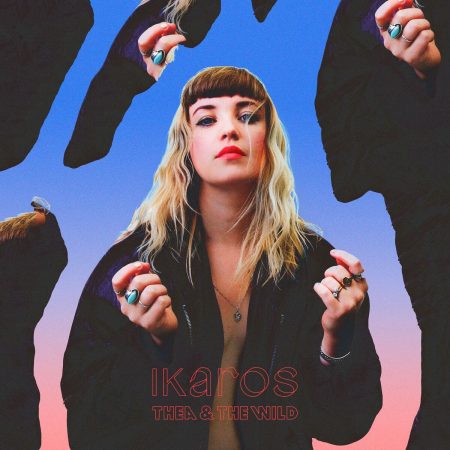 Day 39: THEA & THE WILD – Ikaros: Found via Rolling Stone and write-up by Maura, who rightly pointed out Ikaros' stylistic restlessness – while never quite straying outside pop songwriting this still sounds like tracks from six or seven different projects (synthpop, indiepop, acoustic moodiness). Unfortunately it also sounds like the third best tracks from all those projects. Her quavering voice is appealing; the songs didn't land for me.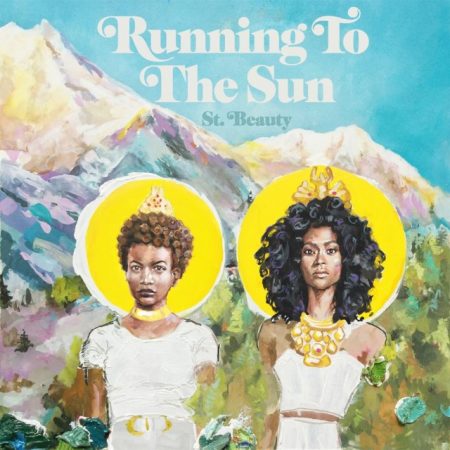 Day 40: ST BEAUTY – Running To The Sun: Janelle Monae proteges with a nice line in dreamlike R&B. A mini-album padded to 10 tracks by means of intros, skits and (watch out) inspirational spoken word, but it redeems these various sins at the end by pulling a proper R&B power ballad ("Lucid Dreams") from its tie-dyed sleeves.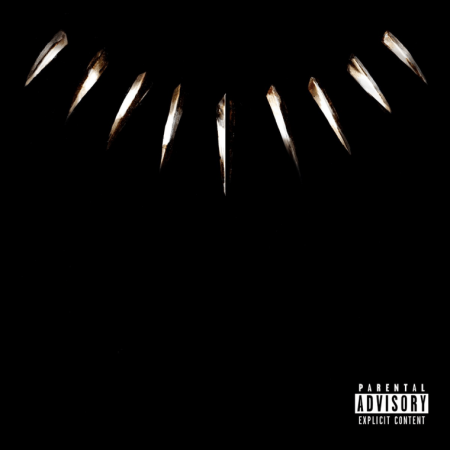 Day 42: VARIOUS ARTISTS – Black Panther OST: Shrewd use of pop music has been a secret ace for Marvel Studios from the start, when Tony Stark rocked out to AC/DC in a doomed Humvee. Kendrick Lamar putting together a bespoke soundtrack for the studio's excursion into widescreen Afrofuturism is both obvious and inspired – especially as Lamar's current dead-central position in music acts as an implicit rebuke to the people who'd like a film about a black superhero to stay a box-ticking side project. It's also a really enjoyable listen – unsurprisingly more relaxed and pop-oriented than Kendrick's own albums, with a strong range of styles which avoids the risk of the LP being carried by its most famous contributor. One of the best tracks, for instance, is "Redemption" by Zacari and Babes Wodumo, two names completely new to me whose jazzy, melancholy Afrobeats sound on this song is like a more direct, toothsome verson of Drake.
BONUS CONTENT!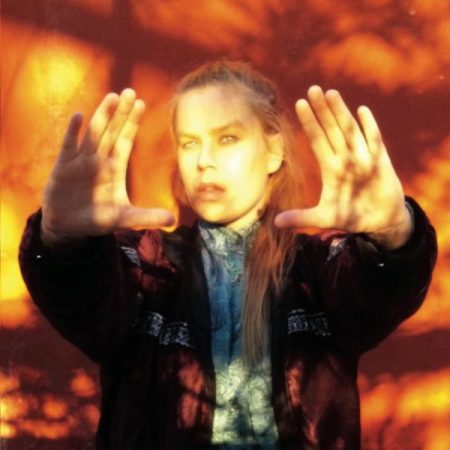 MARA BALLS – Maailma Palaa EP: Stoner rocking Finn gets acoustic on her new 5-track EP. I loved her Elava Kivi LP last year but I'm not as into the stripped-back sound here, there's less room for the tracks to gather a groove and build. First track "Mihin Ne Menee" is a spectral treat though, reminiscent of Japanese psychsters Ghost.
NEW OLD MUSIC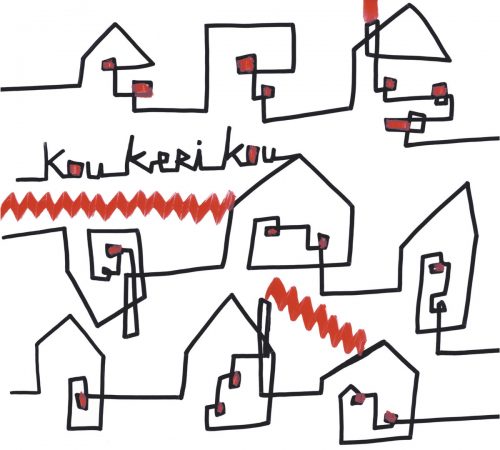 Day 36A: KOU KERI KOU – Kou Keri Kou (2017): Barcelona indiepop, attractively brisk and blithe, and often instrumental. Sketches out over its series of miniatures an intriguing space between highlife, bossanova and tweepop (OK, perhaps slightly more of the last). Found via the Instagram of Horseface band.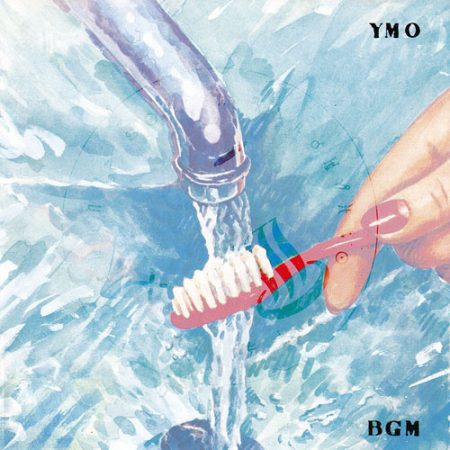 Day 37: YELLOW MAGIC ORCHESTRA – BGM (1981): I'm guessing YMO's stuff is new-to-Spotify, as all of a sudden lots of their albums cropped up in the Discover tab. I've been meaning to explore them for ages so this felt like good timing. Chosen for its cover, BGM is an odd fish – apparently Ryuichi Sakamoto was ill and didn't contribute much, which may be part of it. It's an interesting study in reputation vs reality – what I was expecting was light, playfully postmodern electronica, what I got was… something which would have fitted bang into the British 1981, in fact, good quality Bowie-struck synthetic pop. Still, bits of it – hard proto-techno cut "U T" for instance – really are startling flash-forwards to the dancefloor future.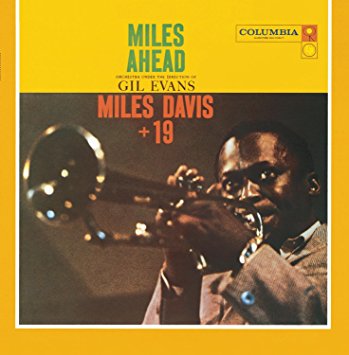 Day 38: MILES DAVIS – Miles Ahead (1959): Alfred Soto did a great best-of list of Miles Davis and the conversation around that made me want to hear some. But what? There's a lot I haven't heard and, let's be honest here, quite a lot I can't remember whether I've heard or not. So yeah, I've *probably* heard Miles Ahead at some point in the past, but none of it is very familiar to me, and given how much I like Sketches Of Spain that's a big omission. I've played it every evening since – the Gil Evans albums are, obviously, brilliant end-of-day music for relaxing, reading, just generally replenishing yourself to. The "Maids Of Cadiz"/"The Duke" sequence is particularly beautiful.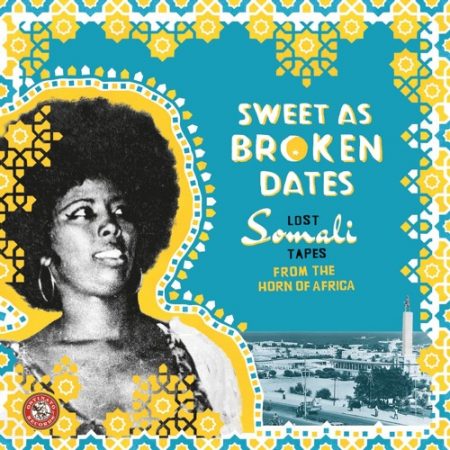 Day 41: VARIOUS ARTISTS – Sweet As Broken Dates: Lost Somali Tapes From The Horn Of Africa (2017): Mentioned enthusiastically by Charlie Frame on FaceBook, this is, as promised, a bunch of old Somali records, I'd guess 70s or early 80s from my limited knowledge of other African styles. (I should order the CD, which apparently has lavish information). It's all good but some of it is really special – Aamina Camaari's "Rag waa Nacab iyo Nasteexo (Men Are Cruel And Kind)" lives up to the title's balance of hurt and hope; "Qaraami (Love)" by Xasan Diiriya is a more drawn-out groove with languorous Rai-style vocals; "Qays iyo Layla (Romeo And Juliet)" is wonky funk-pop that rattles with joy. Sweet is the word.
OLD NEW MUSIC
Give it time.
OLD MUSIC
Landing in London after a New York weekend I cued up Boomania by Betty Boo, which has aged terribly well while sounding entirely of its moment – the giddy early rush of pop-house. It's a Camden market stall answer to Deee-Lite. I taped "Where Are You Baby?" off the radio and realised it was better than all the other records the NME wanted me to listen to: the green shoots of pop recovery in my mind…. the album is more of the same, and a good thing too. One of the dozen best British pop LPs of its decade, and the first rapper, surely, to use "gallivanting".
A story about an army of mutant all-female crayfish who reproduce by cloning naturally brought Shriekback's "Nemesis" to mind, since it's the best – probably also the worst – pop song to mention parthenogenesis. I'd never seen the video before, in which Barry Andrews and pals do their best to appear as unwholesome as possible for the kids watching MTV. The rest of the Oil And Gold LP is good too, though not as radio-ready – they had the kind of Eno-esque lyrical style I enjoy, where resonant little phrases dart past like fish. "Nemesis"' "We are no monsters / We're moral people / And yet we have the strength to do this" beautifully captures the terrifying self-regard of the coloniser or the hawk, particularly in the ravenous, ugly relish with which Andrews sings it.
Final notable record I re-listened to – Willie Nelson's Stardust, after a Facebook mention by Matos. This was the high point of last year's journey back into country history, a tender, vulnerable collection of standards recorded in 1978. Nelson's road had a way to run when he made this record, and it's not over yet, but it's an ageing man's record, unmistakably. A sense of humility, and taking stock, pervades. I had mortality on my mind the night I played it, and it moved me a great deal.
THE ONLY CHART THAT COUNTS
1. Tune-Yards – I Can Feel You Creep Into My Private Life
2. Silvia Kastel – Air Lows
3. тпсб – Sekundenschlaf
4. Various Artists – Black Panther OST
5. Burna Boy – Outside
6. Dream Wife – Dream Wife
7. Camila Cabello – Camila
8. John Surman – Invisible Threads
9. CupcakKe – Ephorizer
10. St Beauty – Running To The Sun
11. Fall Out Boy – Mania
12. Shopping – The Official Body
13. Thea And The Wild – Ikaros
14. Fire! – The Hands
15. First Aid Kit – Ruins
16. Shame – Songs Of Praise
17. Rhye – Blood
Next week there might be a NEW NUMBER ONE, gosh.
Add your comment
Top of page