12
Jul 17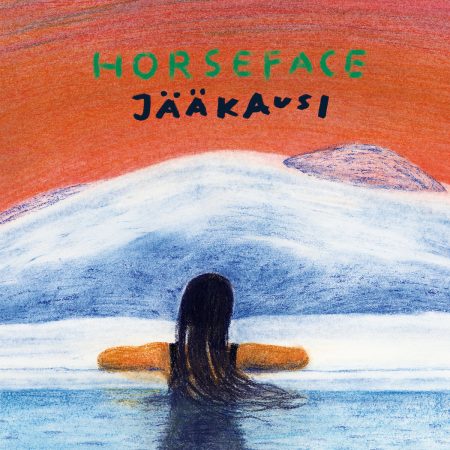 I am still listening to a new-to-me LP every day! A lot – in fact, most – of those LPs come from this year. So here are 30 MORE albums I've enjoyed a lot, in some kind of ranking. Confusingly perhaps, these are not all records released in April-June, but records I heard for the first time in April-June. That pedantic point is of interest only to me: what YOU want to know (maybe) is what these good records are.
1. HORSEFACE – Jaakausi (Charming Swedish post-rock, like a lost Too Pure signing)
2. POLO & PAN – Caravelle (Summertime bubblegum house-pop from France)
3. HAUSCHKA – What If? (Bustling future visions, like Olaf Stapledon with player-pianos)
4. JLIN – Black Origami (Intense, brain-twisting footwork epic)
5. ANGALEENA PRESLEY – Wrangled (Smart, tuneful, country; part wistful, part kick-ass)
6. SZA – Control (R&B act achieves the near-impossible by making 20something relationship angst compelling)
7. OMAR SOULEYMAN – From Syria, With Love (Does what the title says, and you could dance to it)
8. PARAMORE – After Laughter (Big, bright pop move from perennial emo kid faves)
9. OCTO OCTA – Where Are We Going? (Sparkly, expansive house music)
10. KENDRICK LAMAR – DAMN. (Hip-hop monarch embraces the banger)
11. MARA BALLS – Elava Kivi (Soft-voiced Finnish stoner rock)
12. THE MOUNTAIN GOATS – Goths (I wear black on the outside but yacht is how I feel on the inside)
13. VINCE STAPLES – Big Fish Theory (One of 2017's best electronic LPs is a rap record)
14. CHRISTIAN SCOTT – Ruler Rebel (Keening solos and trap beats)
15. TALABOMAN – The Night Land (Languid but rich techno)
16. JANE WEAVER – Modern Kosmology (Motorik synthpop with esoteric trappings)
17. GEKO – Lionheart (Tender UK afrobeats pop with the shonkiest sleeve of the year)
18. CUPCAKKE – Queen Elizabitch (Gleefully filth-packed hip-hop)
19. STEPS – Tears On The Dancefloor (Everything you might possibly want from a new Steps LP)
20. CHERRY GLAZERR – Apocalypstick (Swaggering teenage hard rock)
21. JOE GODDARD – Electric Lines (Delightful house nostalgia from solo Hot Chip bloke)
22. CLAP! CLAP! – A Thousand Skies (Patchworks of remixed and cut-up afropop)
23. HOUSE AND LAND – House And Land (Eerie, grainy, ancient Americana)
24. LAUREL HALO – Dust (Electronic assemblages which either infuriate or lock onto something magical)
25. JONI VOID – Selfless (Electronic concept album about erasure. No, not that Erasure.)
26. STOKLEY – Introdicing Stokley (R&B trouper drops romantic wisdom, hooks.)
27. MARY LATTIMORE – Collected Pieces (Avant-garde harp soundscapes)
28. FOREST SWORDS – Compassion (Weighty electronica, a bit goth if I'm honest)
29. PALEHOUND – A Place I'll Always Go (Sorrowful, delicate indie rock)
30. BEDOUINE – Bedouine (70s-style orchestral folk-pop, generous with hooks)
There have been LOADS of other good records released in the last three months, I'm sure (and the July-September list already has at least one fantastic find). Tell me about them in the comments, if you like.
Comments
Add your comment
Top of page