22
Jan 16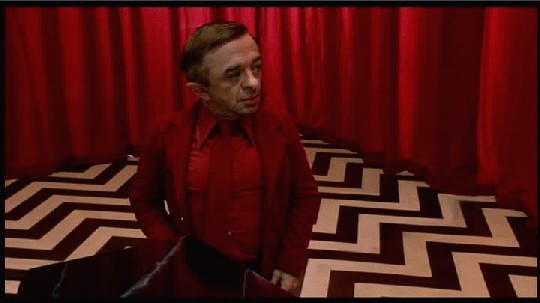 "Yojne! – 01 Pot gnilffuhs-zzaj, gnikcilc-regnif lanif eht s'ereh, yawyna! Ekil I mug taht ekil, elyts ni kcab emoc ll'yeht yllufepoh. Selit eht htiw yoj on tub, sniatruc der eht dah yeht dna Esabemoh ni dekool I. Egdol Kcalb eht detaroceder tsal ehs nehw, morf selit roolf gazgiz esoht tog ehs erehw Remlap Arual gniksa ot dnuor teg yllanif nac I! Seires wen eht tuoba enoyna sa deticxe sa m'i. Skaep Niwt morf frawd gniklat-sdrawkcab eht, Ecalp Rehtona Morf Nam Eht m'i, olleh."
I couldn't have put it better myself. Without further ado: let's have a look at the Top 10:

10. Accelerate – Susanne Sundfør

This song is so good that this year I made a Spotify playlist called 'ALL SHALL FEAR ME AND DESPAIR', in an attempt to gather together more amazing polar witchcraft like this. Ignore the video where she spoils the whole effect by dancing around in a poncho. Ponchos are not noir, Susanne! Thankfully Bach fugues are maximum noir, and if you get to the end of this song without being turned into an ice statue then you will be rewarded with the most Goth moment of 2015.
9. Trap Queen – Fetty Wap

Fetty Wap has been so inspired by The Great British Bake Off that he has been spending the entirety of 2015 in the kitchen making pies. The synth line is up in the mesophere somewhere with the one from Girl Unit's 'Wut', and sounds good even if you're playing it on your phone speakers.
8. Can't Feel My Face – The Weeknd

This dude seems to have got nearly as much grief as Drake in terms of general hatorade this year. I haven't been keeping up with the specific bro-beef regarding Mr Weeknd but I bet if Justin Timberlake had released this the other year instead of his prog-rock double album (or whatever it was), said haters would be wetting themselves over it. Slick, gelatinous and probably best not to think too hard about how it was made, 'Can't Feel My Face' is the I Can't Believe It's Not Butter of this year's R'n'B spreadables.
7. King – Years & Years

Doodle-oodle-ooo! Ooowee-ooowee-ooo! That cockerel hook is catchy enough on its own to put 'King' on the top of the Most Likely To Be Used On A 2015 Sporting Montage list. Bung on some castanets and a great singalong chorus about chess pieces (the ultimate test of cerebral fitness) and you have yourself a pop classic. Ollie is also now just one tub of VO5 away from achieving the ultimate haircut.
6. I Really Like You – Carly Rae Jepsen

A confession, readers: I have just this second realised I have buggered up the poll results a bit and 'Making The Most Of The Night' should have been in the mid twenties somewhere. Argh! This would have only pushed 'Your Type' (and Susanne Sundfør's 'Memorial') out of the Top 40 so it's not like CRJ is lacking representation in this poll. For this heinous error you can blame Google Sheets' sorting algorithm. For what it's worth, I think MTMOTN sounds like Paula Abdul and IRLY sounds like Kelly Clarkson. Some #MusicCriticism for you all there.
5. Cool For The Summer – Demi Lovato

Demi sings this like she's about to unleash a nuclear winter on Los Angeles, just for the hell of it. She's pressed a button and that playground from the beginning of Terminator 2 are totally about to be on fire. As noted elsewhere, the chorus is a bit of a rip of Jessie J's 'Domino', but the meaty guitar more than makes up for that.
4. Black Magic – Little Mix

Do you still get Black Magic chocolate boxes or have they been trumped by All Gold these days? I remember them being a step up in classiness from Milk Tray, which I would obv have no qualms eating either. Much like a chocolate selection box (yes, I know, worst link ever) Little Mix apparently still need their names written on the overlay for their videos so we know who is who, but this video is otherwise GREAT and features MAGICAL FARTS.
3. You and I Alone – Daphne & Celeste & Max Tundra

This year's subject of attempted VOTE RIGGING. I may have effed up Carly Rae but I'm not that daft, dudes. Max Tundra's backing sounds absolutely like nothing else I've heard this year – actually that's a complete lie, the Roisín Murphy album sounded a lot like this. Let's imagine Roisín has taken over the running of Bertha but instead of toys she's making cultural references, and most brilliantly of all, she's put Daphne and bloody Celeste in charge, and they've decided to see what happens when they press all the buttons at once.
2. King Kunta – Kendrick Lamar

West Coast G-funk checklist! Irresistible bass sample? TICK. Video shot in Compton? TICK. With plenty of bouncing car suspensions? TICK. Shout out to James Brown's 'Payback' (right down to Kendrick's husky vocal)? TICK. Making me want to mix myself a gin and juice right now? TICK TICK TICK. You'll just have to imagine those TICKs are emojis as WordPress doesn't seem to be down with the kids.
1. WTF – Missy Elliott ft Pharrell Williams

A 100% banger. Missy is trolling us all by claiming to be 'futuristic' and 'so ahead of y'all' when she's released a song that sounds over a decade old and is *still* better than 2015's combined musical output (as scientifically proven by this poll! We haven't had a clearer winner since 'Call Me Maybe'.) It's like she never went away – great dance moves, batshit outfits, even Pharrell's turn ('lyrically I'm/Optimus Prime') is A+ enjoyable. Rest of World: this is what you have to compete with, time to up your game.
And that's your lot! Thanks again to everyone who sent in a ballot. The full Top 40 Top 42 now looks like this:
1. WTF – Missy Elliott ft Pharrell Williams
2. King Kunta – Kendrick Lamar
3. You and I Alone – Daphne & Celeste & Max Tundra
4. Black Magic – Little Mix
5. Cool For The Summer – Demi Lovato
6. I Really Like You – Carly Rae Jepsen
7. King – Years & Years
8. I Can't Feel My Face – The Weeknd
9. Trap Queen – Fetty Wap
10. Accelerate – Susanne Sundfør
11. Flesh Without Blood – Grimes
12. Coffee – Miguel
13. Bitch Better Have My Money – Rihanna
14. Hotline Bloody Bling – Drake
15. Run Away With Me – Carly Rae Jepsen
16. Lean On – Major Lazer & DJ Snake ft MØ
17. FourFiveSeconds – Rihanna, Kanye & Macca
18. E-mo-tion – Carly Rae Jepsen
19. Delirious – Susanne Sundfør
20. Hello – Adele
=21. Ice Cream Cake – Red Velvet
=21. Sorry – Justin Bieber
=21. Style – Taylor Swift
24. Shut Up And Dance – Walk The Moon
24a. Making The Most Of The Night – Carly Rae Jepsen
25. Baby Love – Petite Meller
26. What Do U Mean – Justin Bieber
27. Watch Me (Whip/Nae Nae) – Silento
28. Sunday Candy – Donnie Trumpet and the Social Experiment
29. The Very Best – JME
30. Sax – Fleur East
31. REALiTi – Grimes
32. Slumlord – Neon Indian
=33. Silhouettes – Floating Points
=33. You & The 6 – Drake
35. Pedestrian At Best – Courtney Barnett
36. Shutdown – Skepta
37. Piss Off – FFS
38. Know Me From – Stormzy
39. Need You Now – Hot Chip
=40. Memorial – Susanne Sundfør
=40. Your Type – Carly Rae Jepsen
Stay tuned for some STATS CRUNCH coming up in the comments later.
Comments
Add your comment
Top of page