10
Jan 16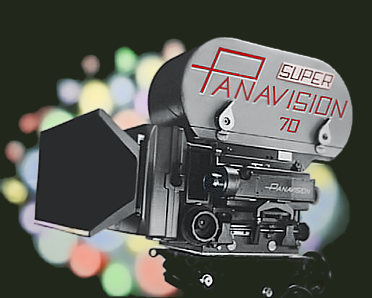 "Hi, I'm a Super Panavision 70mm camera, in fact I may well be the last one in existence. Which sure makes me feel lonely. But what is this, Quentin Tarantino and Christopher Nolan both eulogising me as a symbol of a golden age. Both trying to use myself and new fangled cameras to show stuff in Super Panavision? Oh look, they are scrapping over me, like two suitors in a 1950's beach movie not realising that seeing two grown men fight over a camera is going to put me off of both of them. Oh, it appears Quentin Tarantino has won, and is going to use me.
I do hope he doesn't want to fuck me."
Thank you Super Panavision 70mm Camera, and no, do not worry. Quentin merely wants to use your super high resolution abilities to film what amount to a chamber piece in one room. But that is for next years film poll, possibly. And in the meantime here is the next run of films (as ever * means I haven't seen it yet so the write up may be second hand, speculative or a lie).
30: Eden

Seemingly aimless history of French dance music via a very minor player in the scene which suddenly coalesces in the last half hour into a brilliant portrait of nearly making it. In a world where everyone has had something published, everyone has DJ-ed at the Scala, everyone co-wrote a Radio 2 comedy show, Eden shows the potential toll of waiting around to make it. And that there is life after not making it. With additional Daft Punk gags.
29:The Look Of Silence

Joshua Oppenheimer's companion piece to The Act Of Killing, is a much more personal exploration of the Indonesian purge and its aftermath. Whilst The Act Of Killing was broader in scope and used cinema itself to help those who committed atrocities to condemn themselves, The Look Of Silence is much more personal following a family questioning the people who killed their brothers. Undoubtedly powerful, the personal edge raises the stakes as well as secondary ethical questions (though not to be conflate with the ethics of genocide). The ultimate in gotcha journalism.
28: Tangerine

Two transsexual sex workers stomp around Los Angeles in search of their goals while a cab driver tries to keep his sexual proclivities from his mother-in-law on Christmas Eve. Its a tale about how tough it is on the bottom, and also very funny, if a little violent in places and a touch depressing when you consider the long term future of some of these characters. Shot on a souped-up iPhone and looking great, it is a relentless film which in no way soft soaps the difficulties of these situations, but still finding hope and joy in small moments. And you'll never feel more sorry for a doughnut shop employee on Christmas Eve.
26=: Stray Dogs*

The next two are the highest placed films with only two votes, seemingly for very different reasons. Stray Dogs snuck out and wasn't easy to see, from Taiwanese director Tsai Ming-liang who has significant history of making contemplative, often gently magical realist mood pieces (Good Bye Dragon Inn, What Time Is It There). Ewan said "It's bleak, and it's slow, but it's almost hallucinatory in its intensity, and to my mind the narrative ellipses and obfuscations just make it all the more compelling." Ie, Ewan's kind of film. (You can read the rest of his review here: https://filmcentric.wordpress.com/2014/12/09/jiao-you-stray-dogs-2013/ )
26=: Magic Mike XXL*

Was the world waiting for a sequel to Soderbergh's Magic Mike? And one without Soderbergh at the helm. It looked like a cheap cash grab, to play more to the Magic Mike audience who wanted more of the stripping and dancing. And there is nothing wrong with a solid exploitation movie, but once Magic Mike XXl came out, a different story was being told. Its key artistic selling point was the dance sequences were sensuously and joyously choreographed, its central thesis being to turn this clichéd one last hurrah tour into pure entertainment. And from what I have heard, it succeeds with aplomb. In year where Channing Tatum was increasingly being shoehorned into prestige pictures it is good to see parts of Hollywood realise that his dancing skills can be as prestige as you need.
25: Mommy

Xavier Dolan's spit of a movie about a near feral kid and his near hopeless mother trying to create some semblance of a working family unit. It undermines the formula it cleaves to at every turn, and is somewhat fatalistic about the outcomes (and also sits in a ridiculous science fictional framing device which makes no sense). But the central acting is raw and powerful, the film is also very funny in moments. But it is mainly here for its coup the cinema midway where hope is glimpsed and dashed; no film has ever made it quite so clear the effect of aspect ratio on its viewers.
24: Girlhood

Céline Sciamma third female coming of age film after Water Lillies and Tomboy, and the most complex – aiming at the tower blocks of the Paris Suburbs and a girl with no prospects slowly learning to find her voice. Lurching between violence, and camaraderie, Girlhood paints a bleak vision of opportunities whilst slowly empowering its lead character to at least be able to make a decision at the end. And never mind how bad things are, there is always music and dancing, and people you love, and the film shows how those brief pleasures can be enough to live for.
23: Force Majure

Hell is other people, particularly your family. A mannered, very French dark comedy of fragile masculinity, where during a controlled avalanche a father instinctively gets his priorities all wrong and has to spend the rest of the film with his family staring at him like he is the piece of shit he is. A droll middle class cabin fever nightmare set in Alpen scenery as melodramatic as the story underpinning this film, its a expertly directed piece of domestic hell.
22: A Girl Walks Home Alone At Night

A big festival hit, this Persian language horror billed itself as the first Iranian Vampire Western, which is to say it is a gorgeous puddle of Lynchian weirdness which, for what it lacks in narrative coherence, makes up in spades for allegorical and artistic strength. From its already iconic poster, to its playfulness with its own setting and identity, it shows that there are still things you can do with vampires. But it also shows that quirky low budget stylishness coupled with a bit of clever marketing nous can make a little film soar.
21: Amy*

I think the main reason I did not want to go and see Amy is that I knew it would be good. Or at least consummately well made, and perfect at reminding me of what Amy Winehouse was so good at, and therefore why and how her death was such a tragedy. Kapadia had managed to make me care immensely about Ayrton Senna, and I had little connection, whereas I already cared about Winehouse. His skill at delicately combining extant footage overplayed with incisive interviews was going to be too powerful for me, and from what I understand the film has some interesting things to say about media and audience complicity too.
There you go, an ultra rare camera presenting the next ten in the list (the camera does seem a bit shell shocked from its Hateful Eight experience). Later this week we will hit the top twenty where we have lots of sex, a bit of yoga and an intolerable amount of jazz drumming.
Comments
Add your comment
Top of page