19
Jan 16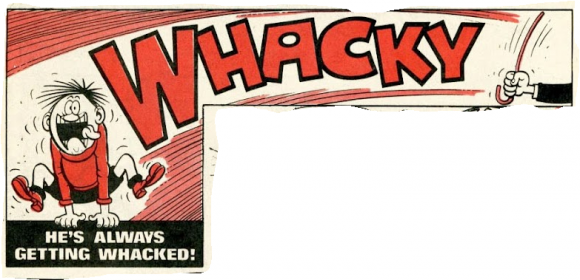 "Hi Readers! It's WHACKY here from COR!!, the weekly mag that thrashes the others. You've not seen much of me in comics lately, which is a bit of a sore point. I used to have to beat the offers away, but frankly, now Corporal Punishment in schools has been given the boot, there's not been much call for my services. It's a shame – a good whacking builds character. It certainly built mine. Still, I'm happy to help Freaky Trigger with their punishing poll schedule – they're caning these results posts at the moment. Here's the next instalment of the comics poll – I'm sure you'll agree it features some real belters!"
Thanks, Whacky! I said in the last block of comics that it had the most titles I hadn't read in. That, er, turns out not to be the case. Apologies for the perfunctory nature of some of the commentary below! As ever, an asterisk signals that I've not read any of it. We pick up with number 24…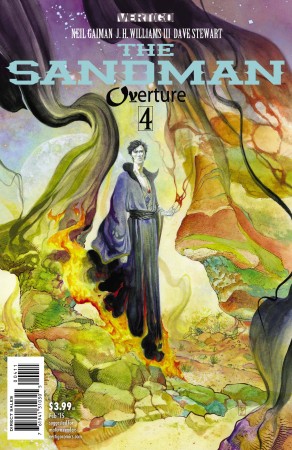 24. SANDMAN OVERTURE (Gaiman/Williams III; DC Comics/Vertigo)*
Released over the course of the last two years, Neil Gaiman's return to Sandman was of course a massive seller. Sandman felt complete to me in any case, so I haven't read this, but I'm tempted to, since passing up on six new issues of JH Williams art would seem neglectful. Judging by reviews, long term fans seem to be divided between beautiful and satisfying, and beautiful but a little unnecessary.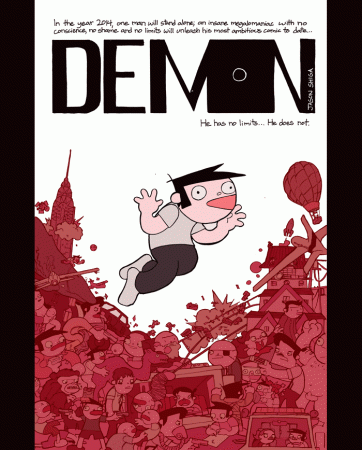 23. DEMON (Shiga; Webcomic/Self-Published)*
Jason Shiga's Demon has been running for a year and a half now. By reputation it's an intricately plotted, fast-escalating, funny and nasty strip which starts with a man in a hotel room writing a suicide note, hanging himself, and waking up alive… and that's almost all the various reviews I've read want to tell me: it seems this comic is eminently spoilable. Like most of the webcomics on the list, it lands here thanks to a couple of people who love it rather than a bunch of voters who liked it. Such enthusiasm is a good thing! Print edition coming later this year, apparently.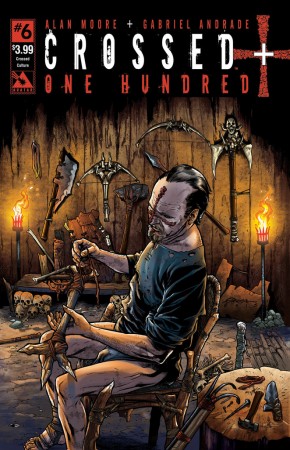 22. CROSSED + 100 (Moore/Andrade/Digikore Studios; Avatar)*
Avatar has become a late-career home for Alan Moore's commercial comics work, some of which can feel like bill-paying exercises, but even the most apparently throwaway series rest on a spine of careful research and world-building. Crossed+100 is his contribution to Avatar's long running series about a virus that unleashes humans' worst impulses (generally to gross-out effect) – the aspect of it which attracted most critical attention was probably the carefully detailed future language and culture Moore came up with, to bring to life a post-outbreak world. The series – which I haven't read – was successful enough that it continues as an ongoing monthly written by Si Spurrier.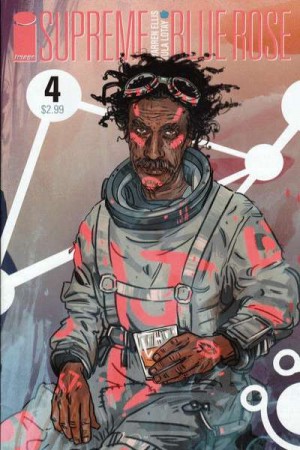 21. SUPREME: BLUE ROSE (Ellis/Lotay; Image Comics)
A late entry in the lists of metafictional superhero comics, Supreme: Blue Rose has a haunted, elegiac tone to it. A young woman is hired by a mysterious futurist to find a man who readers may know – but she doesn't – is the sometime superhero, Supreme. But after that premise, the world and narrative begin to decay around the characters and readers. An enjoyable story about continuity is elevated by Tula Lotay's exceptional art and design – languid figures, gauzy layers of colours and stray lines, all helping build the sense that what we're reading is provisional, a dream or visitation.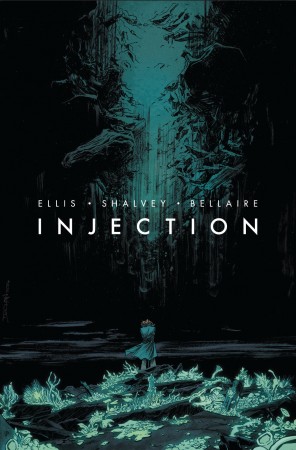 20. INJECTION (Ellis/Shalvey/Bellaire; Image Comics)
A second Warren Ellis comic in a row brings us into the Top 20. Injection is a story of five people, mostly on the edge of middle-age, dealing with actions they took years ago when they "poisoned the 21st century" by mucking around with AI. Behind the SF content, as I've said on Goodreads, this is the most British of his most recent comics – exhausted people dealing with the legacy of stupid shit they did in the past, and it's steeped in UK folklore too. Evocative, fascinating, and exciting – with Declan Shalvey's knack for subtle horror working firmly in Injection's favour.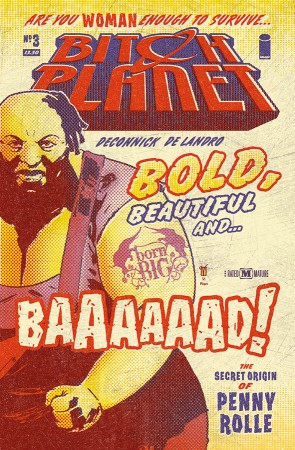 19. BITCH PLANET (DeConnick/De Landro/Peter; Image Comics)
Bitch Planet sneaked into last year's poll with a single issue published after votes had opened – I predicted then we'd see more of it, and here it is, jumping up 19 places. The series has expanded – finding new exploitation tropes to mine and twist, adding violent future sport into its thrill-powered mix – but also darkened and deepened, as Kelly Sue DeConnick explores new aspects of its misogynist dystopia. The righteous victories of the heroines are echoed by the growing community forming around the comic, who share essays, thoughts and tattoos in the back end. A landmark series.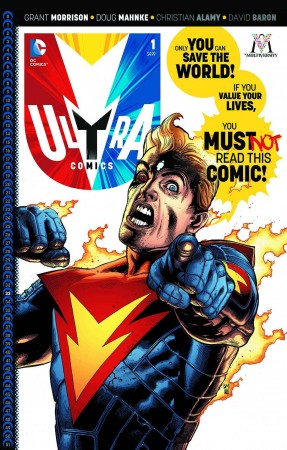 18. MULTIVERSITY* (Morrison/Various; DC Comics)
Depending on who you ask, Multiversity is either the ultimate Grant Morrison DC comic, or one Grant Morrison DC comic too many. A tour of sorts through DC's ever-shifting multiverse, which includes tributes (or responses) to CC Beck's Captain Marvel and to Watchmen, wrapped up in Morrison's latest ideas about fiction, reality, the state of comics, and suchlike. I'm usually well up for this kind of thing, so I think it's my jadedness with DC, rather than with Morrison, that's caused me to pass on this so far.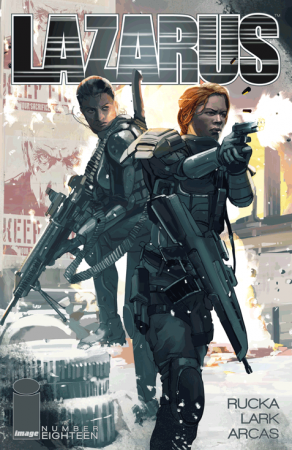 17. LAZARUS* (Rucka/Lark/Arcas; Image Comics)
Lazarus, Greg Rucka's dystopian near-future story about a world where staggeringly rich individuals have formally superseded nation-states, has been running for a couple of years. This year it apparently kicked up a gear, its plots (and violence) accelerating. (Lazarus is – yet again – one I haven't read, though thanks to one of Image's regular and generous sales, I have the first trade paperback floating around my hard drive.)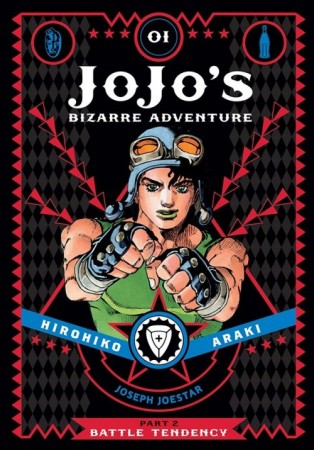 16. JOJO'S BIZARRE ADVENTURE: BATTLE TENDENCY (Araki; Viz)
Finally one I have read! In fact, I put this at my #1 and was overjoyed when someone else picked it – I can't think of a comic which has given me more sheer, ridiculous pleasure this year as JoJo's Bizarre Adventure, Hirohiko Araki's preposterously long-running manga (it started in 1986). Battle Tendency is the second of eight linked, but separate series chronicling the adventures of the Joestar family – it originally ran around the turn of the 90s, making it the oldest comic here, but it qualifies because it's the first English edition. The plot of JoJo's is generally too risible to summarise – some Nazis tampering with pyramids awake super-immortals, as you do – but it's always a vehicle for Araki to do what he does best: eye-popping, perspective-warping action scenes that look like dance-offs, characters drawn and dressed for the catwalk or video shoot, and fight scenes designed like locked-room puzzles. As a faintly surreal kicker, most of the characters are named after bands or rock stars: Battle Tendency's primary antagonists are immortal beings from Earth's primal past who are, naturally, named Cars, Wham and AC/DC. I'm now deep into JoJo's IV – each is better than the one before, so if Viz' beautiful hardbacks tempt you in there is plenty more madness to come.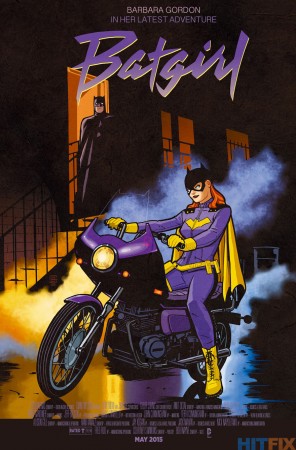 15. BATGIRL* (Fletcher/Stewart/Tarr/Lapointe; DC Comics)
This reinvention of Batgirl, along with Ms Marvel, was a spearhead for the current wave of upbeat, funny, youthful and diverse superhero comics – a trend which the FT poll is generally well in favour of, so it's not surprising one of its set texts gets some love this year. DC's other revamps and reinventions have had mixed fortunes this year – though they've done better in this list – but Batgirl remains pop and popular.

14. OCTOPUS PIE* (Gran; Webcomic/Self-Published)
Enough is enough – this is one too many "Tom hasn't read it" entries so I have RAIDED the pop poll to get FT's webcomic expert Kat Stevens to give her views!
"I've only seen New York on screen, so my mental image of what it's actually like to live there mostly comprises of impossibly-big Manhattan apartments in Friends and cocktails with the Sex And The City girls. Meredith Gran's relaxed, rounded drawing style not only captures a much more believable NY reality – slushy pavements, broken phone screens, bars where you can't hear a word anyone is saying – but the raw emotions and flaws of the people living inside it. This year's strips have stepped back from original protagonists Eve and Hanna's scrappy stoner comedy, in favour of exploring some of the secondary characters. In particular, Jane and Marigold taking the plunge has been heartwarming to watch: two twenty-something adults finally realising that relationships no longer have to be filled with teenage drama."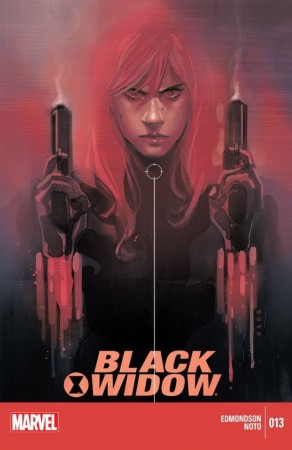 13. BLACK WIDOW (Edmondson/Noto; Marvel Comics)
The highest placed comic to only get 2 votes, Black Widow is another big climber, jumping 13 places on the list. Natasha Romanova's character has strong appeal, but I suspect most of the love here is for Phil Noto's lush painted art – his delicate colours are made for the soft backlight of digital reading. Romanova has a new series from Marvel, and Noto's next destination is the Star Wars universe, where he will be illustrating the new Poe Dameron monthly.
NEXT: The Top 12! – "is it is it Wicked?", to quote comics pundit DJ Pied Piper
Comments
Add your comment
Top of page