12
Nov 15
He's got licences to kill, he's got licenses to fish! But what was Sam Mendes's *real* wish for James Bond in SPECTRE? An intrepid band of your FT correspondents stumbled upon an early draft of the screenplay last night, while digging through a remaindered box of Scampi Fries. The details can now be exclusively revealed below the cut – naturally what follows contains spoilers of the highest magnitude…
JAMES BOND!
It's Mexico, and Westlife are filming a music video around the corner. The wall of a building falls down, and James Bond avoids being crushed by standing in the gap where the window frame is, Buster Keaton style.
* Credits roll, Sam Smith warbles on about tentacles *
Ian Botham turns up, clutching a bottle of prosecco and then his foot gets caught in a bucket.
Moneypenny has sex with someone who is not James Bond. Meanwhile, James Bond fancies a lady four years older than him.
The gadget Q provides is deployed to devastating and hilarious effect.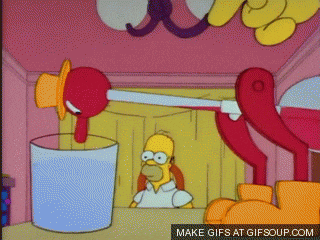 James Bond wakes up – strapped to 4 tables!
"I shall torture you until you go mad and imagine the second half of the film", snarls his brother/childhood friend/surrogate mother-murderer/arch-enemy/brutalist architecture fan – Blofeld.
"Oh dear", says James Bond.
Yet another lady appears! It's Edith from Downton Abbey, who kills seventeen people because she's at the end of a story arc. Hurrah!
1x Rustic Red pepper bagu £3.25
1x EAT Sweet Chilli £0.99
THE END
Shot on location in the Canary Wharf Wetherspoons
JAMES BOND WILL RETURN IN:
** A Stamped Addressed Envelope **
Comments
Add your comment
Top of page