16
Sep 15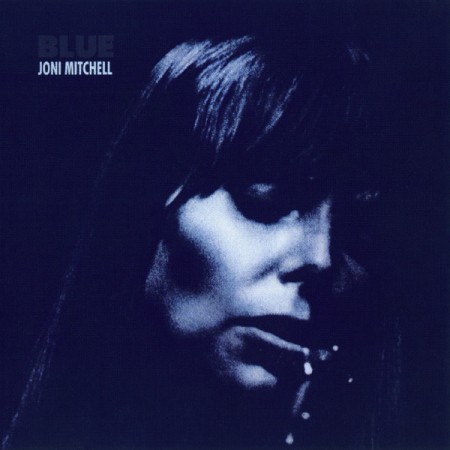 This is another one of my 'listening exercises' – in a world of enormous musical choice, I find games like these are a good way of structuring what I hear, and avoiding the temptation of falling back on a relative handful of default choices.
I started this one when I was recovering from an operation, over the summer. The rules were simple. I went to the Acclaimed Music website, and looked at their list of critical favourites from each year from 1960 to 2014. I picked one LP a year, the highest on the list* I hadn't knowingly heard all the way through and thought I could bear. One LP per artist max.
I've listed the LPs under the cut. To make things more fun, I've listed them in the order I'd most want to hear them again right now – from most to least.
The Acclaimed Music lists are not a ranking I endorse: as an aggregate of critical opinion, they share the structural biases of that opinion. I ended up listening to quite a few mediocre rock albums when more varied music lurked, tantalisingly, a bit lower down. But the exercise also showed my own biases in a none-too-flattering light: it was chastening to realise how much I'd obviously avoided listening to famous records by women.
Anyway, here they are, the records I managed to go my entire career in paid music writing without hearing.
Joni Mitchell – Blue (1971)
Marianne Faithfull – Broken English (1979)
Jerry Lee Lewis – Live At The Star Club, Hamburg (1964)
St Vincent – Strange Mercy (2011)
Lucinda Williams – Car Wheels On A Gravel Road (1998)
Simon And Garfunkel – Parsley, Sage, Rosemary And Thyme (1966)
Dinosaur Jr – You're Living All Over Me (1987)
Richard And Linda Thompson – I Want To See The Bright Lights Tonight (1974)
King Sunny Ade – Juju Music (1982)
The Grateful Dead – American Beauty (1970)
Bjork – Debut (1993)
Rage Against The Machine – Rage Against The Machine (1992)
The Cure – The Head On The Door (1985)
The Flying Burrito Brothers – The Gilded Palace Of Sin (1969)
Motorhead – No Sleep Til Hammersmith (1981)
Amy Winehouse – Back To Black (2006)
A Tribe Called Quest – The Low End Theory (1991)
Elliot Smith – Either/Or (1997)
Stan Getz & Charlie Byrd – Jazz Samba (1962)
Parliament – Mothership Connection (1975)
Tracy Chapman – Tracy Chapman (1988)
Cream – Disraeli Gears (1967)
Sam Cooke – Night Beat (1963)
PJ Harvey – Stories From The City, Stories From The Sea (2000)
Herbie Hancock – Maiden Voyage (1965)
Youssou N'Dour – Imigres (1984)
Sinead O'Connor – I Do Not Want What I Haven't Got (1990)
Run DMC – Raising Hell (1986)
TV On The Radio – Dear Science (2008)
Deerhunter – Halcyon Digest (2010)
Fugees – The Score (1996)
The Clash – The Clash (1977)
Nine Inch Nails – Pretty Hate Machine (1989)
Mos Def – Black On Both Sides (1999)
Alanis Morrissette – Jagged Little Pill (1995)
Wes Montgomery – The Incredible Jazz Guitar Of Wes Montgomery (1960)
Deep Purple – Machine Head (1972)
Bobby Bland – Two Steps From The Blues (1961)
Metallica – Kill Em All (1983)
The Small Faces – Ogden's Nut Gone Flake (1968)
Bloc Party – Silent Alarm (2005)
Bob Marley And The Wailers – Catch A Fire (1973)
Grizzly Bear – Veckatimest (2009)
The National – Boxer (2007)
Queens Of The Stone Age – Songs For The Deaf (2002)
Arctic Monkeys – AM (2013)
The Eagles – Hotel California (1976)
The War On Drugs – Lost In The Dream (2014)
The White Stripes – White Blood Cells (2001)
Devo – Q: Are We Not Men? A: We Are Devo! (1978)
Pretenders – Pretenders (1980)
Tame Impala – Lonerism (2012)
Madvillain – Madvillainy (2004)
The Shins – Chutes Too Narow (2003)
Jeff Buckley – Grace (1994)
*there has been an update at AM since I started the exercise, resulting in some shifts in ordering, so this is no longer strictly true.
Comments
«
1
2
All
«
1
2
All
Add your comment
Top of page