9
Jan 15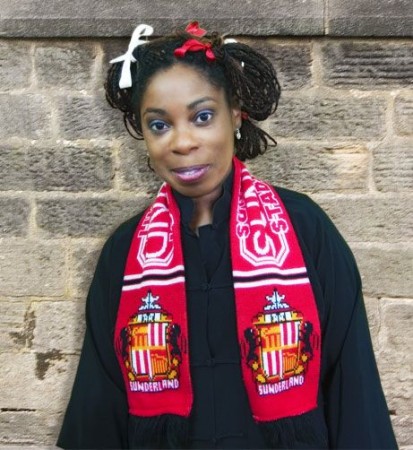 "Hi everyone, I'm Tasmin Archer. You may remember me from The Harry Hill Show on TV's Channel 4, where following a freak accident that NASA have banned me from talking about, I died and was reincarnated as a badger, and was forced to parade up and down for the entertainment of the masses on a weekly basis. How I escaped from my mustelid destiny and returned to Sunderland in human form will remain a secret I shall take to my next grave. Just know this: I can never look Gareth Southgate in the eye again."
Lovely to hear from you Tasmin. On to the next part of the countdown!

30. "STUPiG" – BiS
Japan got their Pop World Cup campaign off to a storming start earlier this year with this frenzied gabba-grunge horrorshow, which somehow manages to be twee at the same time. If only they'd been around for Bis Week! I judge this is 1000% better than Atari Teenage Riot's 2014 single.
29. "Empire" – Shakira
Everyone's favourite she-wolf returns with an improved version of the theme to Nordic crime-fest The Bridge, i.e. starts off all plinky-piano with a sulky teen melody, then everyone joins in for the chorus (right down to the comb-and-paper fzzzzing bits). Let's hope Shakira isn't singing about having murdered anyone for political gain!
28. "U-Huh" – Tkay Maidza
Super-bratty snot rap (ft quadruple-timing!) from Australian newbie Tkay, who in this video dresses like Ace out of Doctor Who. Her twitter feed is quite entertaining: "So Solid Crew will always be solid."
27. "Bang Bang" – Jessie J, Ariana Grande & Nicki Minaj
I was first exposed to this opus on the small television in the basement level of the Charing Cross Road building where my Robot Hairdresser rents her chair. She insisted on giving my hair a wash (my bathroom was being renovated so recent shampooing had been half-arsed at best) and so from my head-back position at the row of sinks I caught a glimpse of Jessie & Co waving their arms on a suspiciously non-windy rooftop party. The sound was down though!
26. "Chandelier" – Sia
Confession time: I only 'got' this song after the Pug Dude sang it on X Factor, which of course was a perfect setting for a big-ass torch song about alcohol dependency. It's epic and brittle at the same time, and I've spent rather too long thinking about elaborate light fixtures in the last few days so I'll stop here.
25. "Turn Down For What" – DJ Snake ft Lil Jon
One of my 2014 favourites! Is Lil Jon having trouble making his bed? Is his mum trying to talk to Important Grown-Ups on the phone while he's watching Downton Abbey? Is this stupid booty-shaker completely ridiculous? I think we all know the answer to these questions.
24. "Talking Transgender Dysphoria Blues" – Against Me!
And there was me thinking we weren't going to get any indie! I like the drum intro that sounds like 'Making Your Mind Up' by Bucks Fizz.
23. "Marshall Law" – Kate Tempest
I made it halfway through Kate's rave-poetry album on the bus in to work, which is the highest percentage of an album I've managed to get through in one sitting this year (my phone battery keeps dying), so well done Kate. This particular vignette manages to get you feeling sympathetic for characters who are clearly awful humans. (P.S. I voted for Circles instead as it's more boshing).
22. "On The Regular" – Shamir
Cracking electro-pop with a bassline that bounces around like a Babybel and a super-catchy chorus – that weirdly sounds like Kelis is doing the overdubs? I've been humming this for the last week.
21. "Beautiful" – A.G. Cook
The more 'accessible' end of PC Music is still pretty chipmunky but as one voter described it, sounds more like "a videogame where you PUNCH CLOUDS to RELEASE GEMS". It would be awesome (but not surprising) if A.G. Cook turned out to be a sound designer for Capcom…
Top 20 next week!
Comments
Add your comment
Top of page