18
Jan 15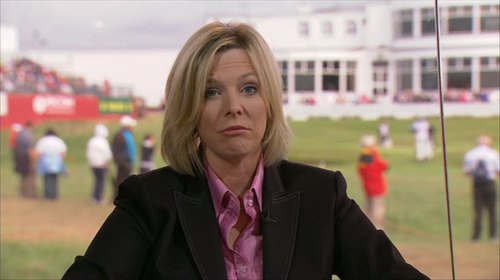 "Well, an early finish to the snooker tonight has left me twiddling my thumbs here at Alexandra Palace, so I'll take this opportunity to introduce my plans for world domination the final part of this year's Freaky Trigger Poll. I'm sad to see that Olly Murs hasn't made it through, I do love me a bit of Olly Murs – his cue action is second to none. Wait, I'm thinking of Ray Reardon. That troublemaker Olly Murs can barely work an autocue, let alone a snooker cue! Now if you'll excuse me, I've got an episode of Coast to dig out…"
Thanks Hazel, see you in at the Crucible in a few months. On to our top 10!
10. "Uptown Funk" – Mark Ronson ft Bruno Mars
I spent an enjoyable 5 hours listening to classic disco hits on Thursday, and frankly if "Uptown Funk" kicks off a chart trend of bum-wiggling funk instead of miserable acoustic dudes, then we will all feel much more cheerful and the economy will improve etc. The enjoyable Sesame Street/Ant Hill Mob video features a number of clever camera angles and careful backing-dancer-positioning in order to make Bruno Mars look taller.
9. "Boom Clap" – Charli XCX
Generally agreed to be a pop star who is taking the whole 'making good tunes' business seriously, Charli had several songs nominated in the poll, but this is the one you've actually heard of. It's big but spacious with it, plenty of room for the chorus hook and some smouldering at the camera.
8. "German Whip" – Meridian Dan ft Big H and JME
One of my 2014 favourites! This retro grime track follow's Dan's daydreams about owning a Mercedes and driving it around an Enfield retail park in the rain. Almost every line is quotable: "Who told you I move like pauper?" This and sister track "Rari Workout" totally got me pumped up while walking to the swimming pool in 2014.
7. "Anaconda" – Nicki Minaj
Nicki at her silliest. The best bits of 'Baby Got Back' (bassline, "buns" sample) are mercifully intact but I think Nicki's flow sadly loses its usual sharpness near the end. I am 100% sure Nicki doesn't give two hoots what I think, which kind of makes up for it?
6. "Solo Dancing" – Indiana
A Roisin Murphy vibe with this one, but… more clinical? I've been listening to it all year and still can't quite get a handle on it. Has Indiana stripped all the emotion out of her vocal, or is it just repressed, waiting to burst out? Is that a chorus or is it just a verse with similar words? Did I hear something like this on an Ellen Alien mix in 2007? What IS going on in that video? So many questions.
5. "Crying For No Reason" – Katy B
Katy goes all Elane Paige on us. Oh man, someone needs to make Rinsed: The Dubstep Musical happen.
4. "Seasons (Waiting On You)" – Future Islands
I'd not been aware of this one prior to the poll. It's got a lovely video featuring horses and a soppy cowboy disco, and the song is has a comforting Bruce Springsteen style chugga-dugga backing. I like it!
3. "Shake It Off" – Taylor Swift
The winner of the Mariah Carey Award for Song Most Often Sung At Me By My Sister Down The Phone 2014. The haters are almost certainly going to hate, and personally I think her voice sounds uncomfortably strained all the way through the verses. Wait – perhaps this is a clever, purposeful contrast with her more relaxed-sounding 'I don't give a shit' chorus? Oh T-Swizzle, you've outfoxed me again!
2. "Blank Space" – Taylor Swift
Mega last minute shocker! Until the very last vote on New Year's Eve, this was leading the poll. Taylor should be feeling pretty happy with her results though, in total her nominated songs received 5% of the overall vote! "Blank Space" is of a lower tempo and catchiness level than "Shake It Off", but has a much better video (where in places she looks uncannily like Nicole Kidman in full Wicked Queen/Mrs Coulter mode).
1. "Rather Be" – Clean Bandit ft Jess Glynne
Jeff Lynne and her Electric Light Orchestra [well they've definitely got a Korg and cello player – subs check this] did the business in the end, beating Taylor by ONE POINT (gasp!). Perfect sync music for sporting montages and indeed NYE firework displays, perky bibble/strings knees-up "Rather Be" has been inescapable in the UK for the last 12 months. Its M People-esque pervasion meant I only got round to watching the video today – it's a disturbing piece of psychological horror but also has a nice cat at the beginning. Good work everyone.
Thanks to everyone who voted – there were blimmin' loads of you this year, and tons of nominated songs (461!), some that I couldn't even pronounce, let alone hum! All of which made the poll very enjoyable to compile. Here are all the top-rated songs that didn't make the top 40 (I didn't check this very thoroughly so do pipe up in the comments if I've missed yours):
"Hard" – Sophie
"Flawless" – Beyonce ft Nicki Minaj
"Jell-o" – Ariel Pink
"Saint Claude" – Christine and the Queens
"3Jane" – EMA
"Dangerous Love" – Fuse ODG ft Sean Paul
"Miser Chameleon" – KING
"Braveheart" – Neon Jungle (my pick, although I've kind of gone off it now)
"The Vile Stuff" – Richard Dawson
"Say It" – Royksopp & Robyn
"A Smile Cracks" – School of Language
"I Will" – Sky Ferreira
"I Prefer Your Love" – St Vincent
"Estate Sale" – Tommy Boys
"Happy Idiot" – TV On The Radio
"Jingle Bell" – Wa$$up
"Waiting So Long" – Popcaan
That's your lot – the poll WILL RETURN in December 2015!
Comments
Add your comment
Top of page