7
Jul 14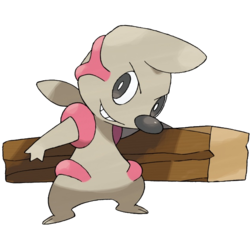 SPOILERS AHEAD! A glimpse now into Popular's gleaming but dystopian future, i.e. the first half of 2014's number ones, ranked from best to worst based on how much I liked them when I played them just now. No marks, obviously, but consider this a hostage to future fortune. Assuming I get that far. But how could I not with so many bittersweet deep house tracks to write about?
1. DUKE DUMONT – "I Got U (Radio Edit)": My favourite iteration of the year's signature sound – wonderful poise in the vocal (#Justice4KelliLeigh!) and the backing is gorgeous. Why isn't all pop like this right now OH WAIT HOLD ON
2. CLEAN BANDIT ft JESS GLYNNE – "Rather Be": Golden bullet of a hook, takes its own sweet time getting there. But yes, this is how 2014 in pop will be remembered on current reckoning – sleek, well-tailored house pop.
3. OLIVER HELDENS X BECKY HILL – "Gecko (Overdrive)": I wish Becky Hill had written her vocal about an actual gecko! Adore the instrumental of/on this, the vocal misses some of the mood I liked.
4. PITBULL ft KE$HA – "Timber": Sorry not sorry for party rocking.
5. DVBBS & BORGEOUS – "Tsunami": Jet DVBBS and Tony Borgeous get to #1 on the sole basis that a Mortal Kombat voice saying "TSUNAMI" is a good idea. It is.
6. ROUTE 94 ft JESS GLYNNE – "My Love": High-gravity house, all about the ooze. The hook is more than decorative.
7. PHARRELL WILLIAMS – "Happy": OK, at least the primary school summer fete didn't play "Blurred Lines" this year. But I did hear this 6 times in 90 minutes. When not on a distorted PA it's pretty sweet, I now remember.
8. SIGMA – "Nobody To Love": I seem to remember this got slammed on TSJ for basically being a crass execution of a cheesy idea. Hard to argue BUT I remember when stupid records like this didn't get to #1 regularly, and that was in general a worse outcome.
9. MR PROBZ – "Waves": Ambassador, with these balearic house number ones you are really spoiling us.
10. ALOE BLACC – "The Man": Pure corn, but better than a song built on an Elton swipe has any right to be.
11. SAM SMITH – "Money On My Mind": Passes the pub imitation test better than any other track – a shame since it's an even more self-righteous "Price Tag". It has always been vulgar to ask the rich about money. Sam chokes up as someone asks how well-off he actually is: the sound of his reproachful, sad eyes.
12. RITA ORA – "I Will Never Let You Down": "British Taylor Swift" isn't a bad concept at all, this doesn't really get there but it has a go.
13. KIESZA – "Hideaway": Has enough to it to miss out on "most boring deep house #1 of 2014" tag i.e Kiesza's flimsy chirp.
14. ELLA HENDERSON – "Ghost": The main interest here is watching the adaptive cybernetic intelligence that is Syco cope with micro-changes in pop fashion. Sounds six months to a year out of date, not a judgement I'd have felt confident making a couple of years ago when pop seemed stuck in Guetta mode.
15. ED SHEERAN – "Sing": Ain't nobody hate him like I hate him.
16. ARIANA GRANDE ft IGGY AZALEA – "Problem": In two minds on this, pretty exactly corresponding to whether Ariana or Iggy are on the mic. The whispered chorus guy tips the thumb downward.
17. CALVIN HARRIS – "Summer": The rusting hulk of an EDM battleship, left behind by the tides, barnacles crusting its keyboard riffs. Begone, old man.
18. SECONDCITY – "I Wanna Feel": OK that's enough of this stuff. An idea whose time has gone, though not gone enough to stop it getting to #1 obviously. #NotQuiteSoMuchJustice4KelliLeigh
19. SAM SMITH – "Stay With Me": "Going down the gospel road, with all the old frauds and bores" as Microdisney once put it. Mostly bores.
20. 5 SECONDS OF SUMMER – "She Looks So Perfect": That's enough out of you, you little bastards.
CONCLUSION (A BIT BORING): It's been one of those years, like 1964 or 2010, where if you like the signature sound it's been a good year and if you don't you're probably completely switched off. Unlike 2010 I do like it, I'm enjoying the variations, I think it's been Quite A Good Year so far.
Comments
Add your comment
Top of page