30
Sep 04
Official Nominees List (as of 21/10)
NOMINEES
100 Bullets (Azzarello/Risso)
1963 (Moore/Veitch/Bissette)
2001 Nights (Hoshino)
A1 (anthology)
ABC Warriors – First Series (Mills/McMahon)
Action (anthology)
Akira (Otomo)
Alec (Campbell)
Amazing Spider-Man 1-50 (Lee/Ditko/Romita)
Asterix (Goscinny/Uderzo)
Barefoot Gen (Nakazawa)
Batman: The Dark Knight Returns (Miller)
Batman: Year One (Miller/Mazzuchelli)
Beatniks A Go Go (Ewing)
Beryl The Peril – Law Run (David Law)
Billy The Fish (uncredited)
Blankets (Thompson)
Bone (Smith)
Breakfast After Noon (Watson)
Bunty (anthology)
Calvin And Hobbes (Watterson)
Captain Britain (Moore/Davis)
Cerebus: Jaka's Story (Sim/Gerhardt)
Charley's War (Mills/Colquohoun)
Corto Maltese (Pratt)
Crisis On Infinite Earths (Wolfman/Perez)
Dan Dare: Rogue Planet (Bellamy)
DC: The New Frontier (Cooke)
Destructovore (Ewing/Traquino)
Detective Comics – Englehart Run (Englehart/Rogers)
Dirty Plotte (Doucet)
Doctor Strange – Ditko Run (Lee/Ditko)
Doom Patrol – Morrison Run (Morrison/Case)
Dragons Claws (Furman/Senior)
Dykes To Watch Out For (Bechtel)
Eightball #22: "Ice Haven" (Clowes)
Elektra: Assassin (Miller/Sienkiewicz)
Enigma (Milligan/Fegredo)
Fables (Willingham/various)
Fantastic Four – Lee/Kirby Run (Lee/Kirby)
Fantastic Four 232-260 (Byrne)
Flex Mentallo (Morrison/Quitely)
Frank (Woodring)
Fritz The Cat (Crumb)
From Hell (Moore/Cambpell)
Get Your War On (Rees)
Ghost World (Clowes)
Goodbye, Chunky Rice (Thompson)
Gotham Central (Brubaker/Lark)
Groo (Aragones)
Hard Boiled (Miller/Darrow)
Hate (Bagge)
Hellblazer: Dangerous Habits (Ennis/Dillon)
Hellboy: The Chained Coffin And Others (Mignola)
Horrible Histories (Terry Deary)
Howard The Duck (Gerber/various)
If? (Bell)
Jimmy Corrigan (Ware)
JL – Giffen/DeMatteis Run (Giffen/DeMatteis/Maguire et al)
JLA – Morrison Run (Morrison/Porter)
Judge Dredd – Prog 600-700 Run (Wagner/various)
Judge Dredd – The Day The Law Died (Wagner/Bolland et al.)
Judge Dredd – Wagner/Smith Run (Wagner/Smith)
Julius Knipl, Real Estate Photographer (Katchor)
Krazy Kat (Herriman)
La Mouche (Trondheim)
League Of Extraordinary Gentlemen Vol 1 (Moore/O'Neill)
Little Nemo In Slumberland (McKay)
Louis Riel (Brown)
Love And Rockets (Los Bros Hernandez)
MAD (Kurtzman et al.)
Master Race (Krigstein/Feldstein)
Maus (Spiegelman)
Miracleman Book III (Moore/Totleben)
Naughty Bits (Gregory)
Nausicaa Of The Valley Of The Wind (Miyazaki)
Nemesis The Warlock – Books I to IV (Mills/O'Neil/Redondo/Talbot)
New X-Men – Morrison Run (Morrison/Quitely et al.)
Nick Fury, Agent Of S.H.I.E.L.D. – Steranko Run (Steranko)
Nikopol Trilogy (Bilal)
Peanuts – 1960s (Schulz)
Planetary (Ellis/Cassaday)
Plastic Man (Cole)
Pogo (Kelly)
Powers (Bendis/Oeming)
Promethea (Moore/Williams et al)
Queen And Country (Rucka/various)
Safe Area Goradze (Sacco)
Sandman: Endless Nights (Gaiman/various)
Sandman: The Doll's House (Gaiman/various)
Schizo (Brunetti)
Seaguy (Morrison/Cassidy)
Shuck Unmasked (Smith/Menesse)
Sin City (Miller)
Sketchbook Diaries (Kochalka)
Sleeper (Brubaker)
Spirou And Fantasio (Franquin)
Spy Vs Spy (???)
Stuck Rubber Baby (Cruze)
Superman: Whatever Happened To The Man Of Tomorrow? (Moore/Swan/Perez/Schaffenberger)
Swamp Thing – Moore Run (Moore/Bissette)
Tales Of The Beanworld (Marder)
Tank Girl (Hewlett/Martin)
Terry And The Pirates (Canniff)
The Ballad Of Halo Jones (Moore/Gibson)
The Man Who Could Not Die (Unknown)
The Poor Bastard (Matt)
The Shadow (Helfer/Baker)
The Spirit (Eisner)
the story of the vivian girls, in what is known as the realms of the unreal, of the glandeco-angelinian war storm caused by the child slave rebellion (Darger)
Thimble Theatre 1930-1938 (Segar)
Tintin (Herge)
Tintin In The Congo (Herge)
Tintin: The Seven Crystal Balls (Herge)
Top 10 (Moore/Ha)
Transformers UK (Furman/various)
Trigan Empire (Lawrence)
Uncle Scrooge (Barks)
Urusei Yatsura – Perfect Collection (Takahashi)
Uzumaki (Ito)
Viz (anthology)
Watchmen (Moore/Gibbons)
Whizzer And Chips (anthology)
Willy The Kid (Baxendale)
Y: The Last Man (Vaughan/Guerra)
Yummy Fur (Brown)
Zenith (Morrison/Yeowell)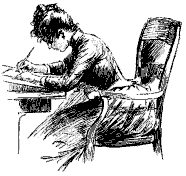 INSTRUCTIONS
The methodology is very similar to that of the ILM 1990s poll, run by the mighty Stevem.
You nominate up to 4 comics. I compile a list of all the nominations. You then vote on the nominations. The number of votes you get, the scoring system, and the number of comics in the final poll will depend entirely on the number of nominations we get.
What do you mean by 'comics'?
Whatever you want me to mean. A single story – a collection – a storyline or run on an ongoing series – a newspaper strip – an anthology title or story in one – a series in its entirety – you decide, Effendi!
Don't nominate the exact same thing someone else has nominated – an issue or story within an already-nominated run is fine though. You will be allowed a short grace period for nomination changes after the original nominations close but don't clog up the thread with them in case I don't notice.
The only other thing I would ask is that if you're nominating a storyline or run on a serially published comic you specify issue numbers if possible, and that you tell me the writer and artist(s) if you know them/her/him/it.
Deadline for this is October 31st 2004 (or more realistically, when I get up on November 1st).
NOW…LET SCIENCE DECIDE!
Add your comment
Top of page