Posts from 3rd October 2019
3
Oct 19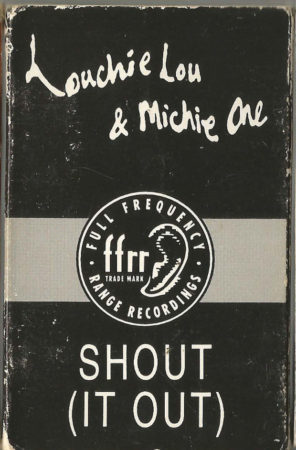 Less Popular is an occasional series where I write about hits that didn't get to #1. It's made possible by the Patreon – thanks to all my patrons.
Popular's actual coverage of the '93 Summer Of Ragga suffers a bit from the Number Ones showing up as the nights drew in – Chaka Demus and Pliers were cosy and languid, Shaggy a bit livelier but still heavy-lidded compared to "Shout (It Out)", ragga gone unashamedly, noisily pop.
Louchie Lou And Michie One never had another big hit on their own, and only had one at all by teaming up with Suggs, bit parts to a bit part in the Britpop story. But Britpop is where you might reach for a comparison – Louchie and Michie are the Shampoo of ragga, snotty and loud and enjoying every minute of snatched fame. The duo had previous – they had worked with the Rebel MC, whose take on British hip-hop ("Street Tuff") had been just as delightedly inauthentic, and just as catchy.
»
More