Posts from 15th December 2018
15
Dec 18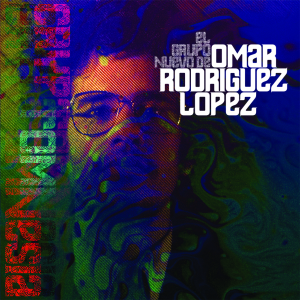 Most Omar Rodríguez-López albums are released under his name, but there a few variations: El Trío de Omar Rodríguez-López, the Omar Rodríguez-López Quartet, the Omar Rodríguez-López Quintet, and when touring, the Omar Rodríguez-López Group, (though Woman Gives Birth to Tomato! was also released under this name). And then there's El Grupo Nuevo de Omar Rodríguez-López, the least literal and most tongue-in-cheek of them all.
Omar's "new group" consisted of himself, Juan Alderete, Zach Hill, Jonathan Hischke, and Cedric Bixler-Zavala. He may just as well have called it "I Can't Believe It's Not The Mars Volta!" and in many ways, it's the Volta album everyone was expecting but didn't get with "acoustic pop album" Octahedron, released the same year. Cedric admitted it himself, noting "if anyone's bummed that Octahedron is too simple or too pop, they can buy [this] album and it'll take them right back to that [heavier] kind of sound. It's one of my favourite things I've ever worked on. It's pretty much a Mars Volta record, just without Thomas [Pridgen], Ikey [Owens], and Marcel [Rodriguez-Lopez]."
When I listen to Cryptomnesia, which is fairly often, I feel like I'm snuggled in a beloved, decade-old Fair Isle knit jumper covered with intricate, brightly coloured patterns. Unfortunately, it's also very itchy in places, to the point where I have to rip it off and stash it away for a while. And then I remember how pretty and warm it is, so I eventually come back to it.

»
More