Posts from 9th January 2018
9
Jan 18
Its Sheeranmania bookends might fool you into thinking that 2017 was just as bad a year for Number Ones as 2016. It wasn't. For a start, very little could be. But while last year saw the charts reeling under the impact of streaming, this year they adjusted. New rules: get people in the first 30 seconds or GTFO (aka fail to count as a play, fall off the Spotify playlists, etc.) The emerging formula – with some variations – is to put the chorus first and then, if we're lucky, fool around with variations and guest spots later. Those stars big enough to ignore this imperative often used their power badly.
Anyway, the Number Ones of 2017, in order. I'm pleasantly surprised at how far down this list I have to go before I get to singles I would turn off rather than hear. I'm also pleasantly surprised that – assuming I ever get my groove back – the future of Popular holds the opportunity to write about Young Thug, Quavo, Daddy Yankee, Chance The Rapper, and more. But I'm disappointed that I don't really love any of these songs, even my favourite.
»
More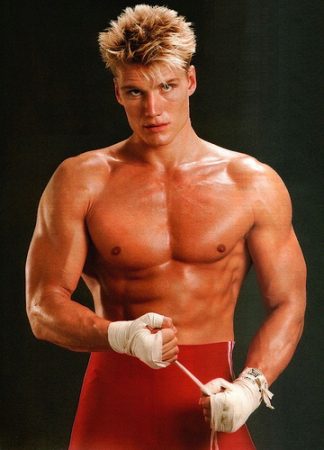 Hi, I'm Captain Ivan Drago, the Muscles from Moscow and still Undisputed World Heavy Champion if you were the kind of person who wandered out of Rocky IV halfway through and never saw a Rocky movie, or a Creed movie ever again. And I can tell you my life as the most beloved person (behind the most committed communist leader ever Mikhail Gorbachev) in the Union of Soviet Socialist Republics is peachy keen, particularly if you also have avoided all media from the late eighties onwards. As I have. After all I train 23 hours a day, only leaving a few moments to be pumped with steroids and varnished. But apparently it is 2018, and the above is a Momentum communist fantasy, so I shall instead retreat into watching recent movies to distract me. Has anything good come out recently?
Thanks Ivan, and for what its worth, I never believed that Rocky could beat you. Even with James Brown's help. Nevertheless without further ado, here are the films that you lot thought were the good, but not top thirty good which is just the kind of films Ivan Drago deserves.
»
More