Posts from 15th December 2017
15
Dec 17
IN THIS BLEAK MIDWINTER frosty wind may well moan, but it has been drowned out by the chorus of complaint surrounding the high levels of cranberry in this year's festive sanger selections. As we saw on door 13, the dread red has infiltrated even the humble falafel wrap in the name of Christmas theming. Is the EU trying to deplete its cranberry mountain prior to Br3x1t? Is a shady city dealer trying to rig cranberry futures on the fruit exchange? Are we living in a poorly edited Doctor Who Xmas Special wherein those who consume the pervasive substance are subject to mind control by forces sinister?
As a devoted correspondent I chose to answer these questions by seeking out the cranberry directly – not once, but TWICE. By choosing a sanger with cranberry at its core design rather than shoehorned in, perhaps the result would be better? To maximise my chances of success, I opted for the canonical pairing of BRIE and ventured out to my two most loyal food haunts (i.e. the two closest shops to the office): Pret and Sainsburys.
PRET brie & cranberry baguette with toasted pistachios and wild rocket: Filling and stodgy, with plenty of nutty base notes from the pistachio. The cranberry was not overwhelming, but lacked flair. It could have easily been replaced by something superior, e.g. a sweet garlic chutney. The baguette itself was standard Pret business: soft enough not to break your dentures but substantial enough to provide structural integrity.
SAINS brie & cranberry 'good to go' sandwich: A simple effort with plain white no-nonsense bread. Some decent wodges of brie here, nice thick slices which feel like good value for money with every bite. The cranberry sauce was a bit runnier than usual, more like a jelly than a jam but with a weird non-Newtonian consistency. If the alien infiltration theory had any merit this would be Exhibit A ("but Doctor, the sauce is dripping upwards…").
It's hard to pick a winner – both feel like solid 6/10s. Sains had more cheese, Pret had the bonus nut element. Perhaps I should find a tie-breaker elsewhere? Or is this the addictive power of pure cranberry pulling me into its sticky grasp? Why are those men in the car outside wearing black sunglasses in December? Why is this sparkly light coming out of my fingertips? To be continued…
Earlier in the year I either had a single hallucinogenic episode brought on by the cramped refrigerated conditions of the Boots 'chiller', OR – and this seems far less likely – Boots brought out a "tuna mojito" sandwich. I have photographic evidence but in the world of fake news what if FKA Twigs put it in there as REVENGE for my lack of comfort with her own delight in her explicit sexuality???*
Nonetheless I choose to believe both my memory and my solid evidence and believe in the tuna mojito existence. Because if it DID exist, then the world as we know it has changed beyond belief – at least in the realm of sandwiches! We can have a bloody mary sandwich (tomato bread! peppery filling! celery – ok no – the worst). A martini wrap which you have to shake or stir yourself? Olives could be involved! A mixed "Smarties" brand toastie could be added to the deserts section (would it make the bread rainbow coloured? I am desperate to know this and if you know the answer please respond with evidence in the comments thx). And then when it comes around to CHRISTMAS SEASON – wow – what could they POSSIBLY come up with!
»
More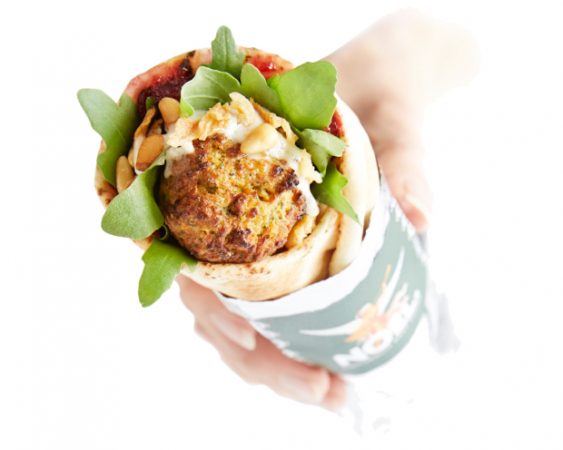 At some point when you're opening the doors of this particular FT advent calendar, you inevitably have to ask, "is that really a sandwich"? Well, pending the intrusion of Wobs Dob Dee into this discussion, I'm not convinced this does count. Not because a wrap isn't a sandwich (it is), but more because if you can't pick it up from a refrigerated unit and have a glance through the plastic window into the dark heart of cranberry within, then it doesn't really feel like a proper high street sanger. Still, I'm going to blog this one anyway.
Leon doesn't have any food in chillers at all. It has a menu, in front of which you um and ah, but not too long because (aside from the "pigs in a blanket muffin") there are two Christmas choices: one of them is vegan and one isn't. And for that privilege, you do end up paying a little bit more.
However, the content isn't necessarily greater for that money: the Leon wrap is if anything somewhat thin and lightly padded. However, it feels virtuous (sort of the selling point for the company), and more enticingly, there's definite flavour there. The menu talks up its sweet potato falafel and toasted pine nuts (expect a bunch of them down the bottom of the wrapper), but the good work is done by the sage and onion mayo in this concoction (sure, there's cranberry, but it feels a little less heavy-handed than with some other Xmas veggie options).
If you're feeling flush, it could be worth the effort.