Posts from 13th January 2017
13
Jan 17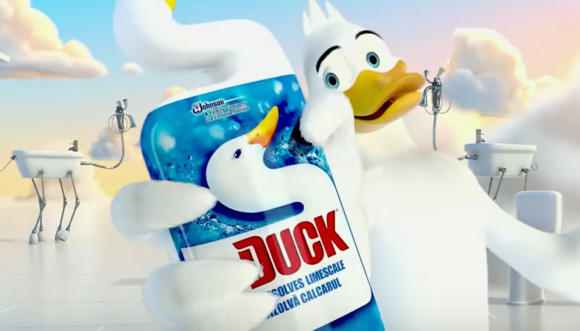 Greetings! I'm the Toilet Duck and I'm here to solve all your problems! It's easy (*quack*) when I'm on your team. With my catchy tunes and the help of my squadron of all-terrain bathroom fixtures I will defeat the rebel bacteria menace that would otherwise evolve into a terrifying 'super' 'bug' and bring civilisation to its knees. My global presence means there's nowhere for rebel scum to hide! I'll even plant a tracking device under the rim of your toilet seat to make sure they don't get away. Bye bacteria, bye worries!
Reassuring words from Toilet Duck, there. On to numbers #30-#21!

»
More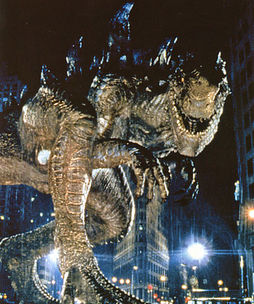 "Hi I'm Godzilla. No honestly I am. I know what you're thinking, that doesn't look like Godzilla, he stands up on his hind-legs and stomps Tokyo. Well firstly who are you calling a "he". Godzilla, ie me, is a lady. And secondly, that Godzilla is stupid – I'm the kind of more realistic Godzilla that people were crying out to see in the 90's."
"What's that?"
"They didn't? What even with Matthew Broderick? Jean Reno? What about the twist of my babies? Jamiroquai? His song is the best bit? Well that just makes me angry, makes me want to destroy Manhattan with my atomic breath."
"I don't? Well nuts to that."
"Sorry about that, it turns out that I'm not the crowd pleasing monster I thought I was, instead I am a punchline to a number of jokes and I have been assigned to one of the great flops of history. Well just as well I spent last year watching the ten films which appear to come in between #30 and #21 in the FT film poll."
Thanks rubbish 90's Godzilla and that is a remarkable coincidence isn't it. Well here's what I thought of this run of movies.
»
More