Posts from 4th November 2016
4
Nov 16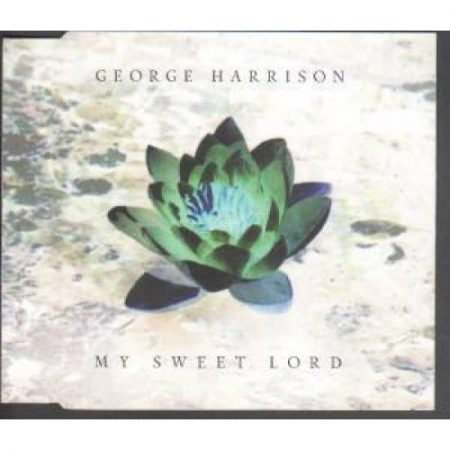 "They get to that age and they don't need the operator any more. They've got the direct line." – Father Ted.
Singing about going to be with God – about death and beyond – is a grand old hymnal and gospel topic. For those mired in trouble, misery and oppression, it's one of the most powerful statements you can make: this world is not all there is. George Harrison, in 1970, was not mired in those things, no matter how high Mr Wilson and Mr Heath set their marginal tax rates. And he knew it – the original "My Sweet Lord", written by a newly free singer on top of his professional world, is a surge of multi-faith ecstasy. Backing singers and the Chiffons come together – willingly or not – to take the strain off Harrison's voice, and he builds a bridge to the hereafter out of a slide guitar solo.
Thirty-two years later, Harrison's in the grave, and his song is at number one again. It comes reissued on a CD single with the original "My Sweet Lord" as the lead, but also a re-recording – "My Sweet Lord (2000)". Laid down between the stabbing that didn't kill him and the illness that did, it's worth hearing and thinking about.
»
More