Posts from 15th April 2015
15
Apr 15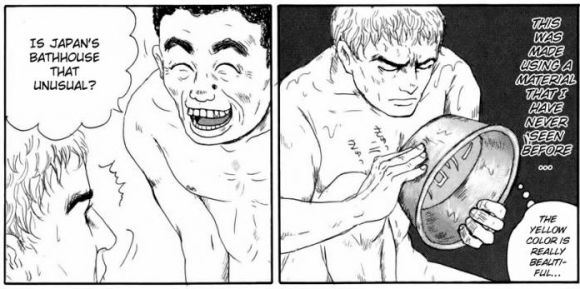 More comics reviews, this time focused on manga. Contains spoilers in places!
Thermae Romae I (Yen Press)
Surely the greatest time travel/bathhouse design manga ever written, Mari Yamakazi's charming Thermae Romae has the pace and pleasures of a culture-clash sitcom: each episode, down-on-his-luck bath architect Lucius Modestus is confronted with a bathing-related problem in 2nd century AD Rome, finds himself whisked away to modern Japan, and returns home full of inspiration. Along the way he invents the Roman Empire's first reptile house, water slide and loyalty marketing scheme.
»
More