Posts from 21st March 2015
21
Mar 15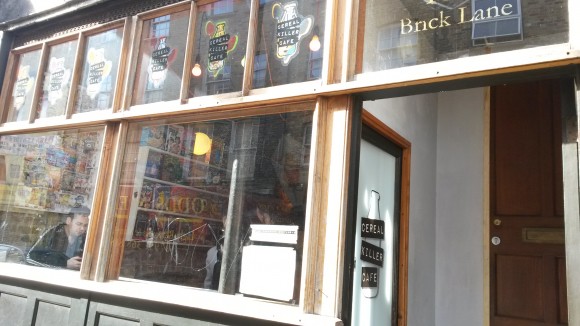 Leslie Knope: Why would anybody ever eat anything besides breakfast food?
Ron Swanson: People are idiots, Leslie.
Michael Bluth: What have we always said is the most important thing?
George-Michael Bluth: Breakfast?
Michael Bluth: Family.
George-Michael Bluth: Oh right, family. I thought you meant of the things we eat.
I almost never have breakfast on weekdays. Given the choice between even five extra minutes of delicious, nourishing sleep or some toast, I'll always go for the sleep. When I get to work, I'm straight onto the coffee and now my brain considers this a meal.
Weekends are different. Weekends are for doing not-work things like ignoring the housework, failing to reply to personal emails and thinking really hard about going outside for a lovely walk. Therefore I end up going out to breakfast most weekends and am always on the lookout for somewhere new and interesting.
Louis CK introduced me to the glory of the bang-bang: going for a meal at one restaurant and then immediately going to another for a second full meal. This idea is insane; the episode of Louie featuring the Indian/Diner bang-bang was impossible and therefore hilarious. Lou's a big dude but there's no way he could have managed to eat that mountain of food. A breakfast bang-bang, on the other hand, is achievable and only slightly gluttonous.
»
More