Posts from 22nd January 2015
22
Jan 15
The difficult joint number eleven post.
The very placement of these two extremely problematic films will suggest cowardice to you. And you would be right. I did not want a top ten that officially had these films in it. They are both too flawed to be put in that group (not that the top ten are in any way perfect). But both of these films actively repelled me at points in their running time, and were laughably up themselves too. One features Mark Radcliffe and Stuart Maconie pretending to be completely different DJ's and failing. The other equally laughably suggests that it would be OK to stay in James Corden's flat for a bit (and that you can pay for a flat in Manhattan by busking).
Those films are: GOD HELP THE GIRL and BEGIN AGAIN.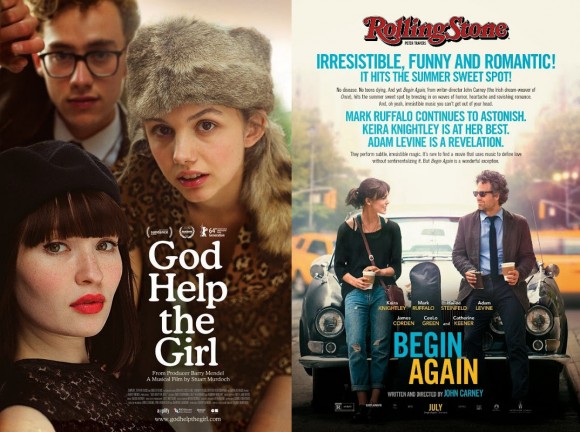 »
More