Posts from 25th January 2014
25
Jan 14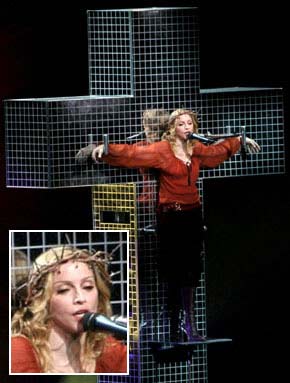 Tom wrote about this on Popular here: so here is a project ending couple of thoughts.
"Life is a mystery". But Madonna doesn't mean a mystery like the kind Sherlock solves three times a year, or even the kind they solve using CSI in Las Vegas, New York or Miami (with or without sunglasses). What Madonna means here is that "Life is a mystery" sounds, in itself, mysterious. Smart. Sexy. A bit deep. Like a good lyric.
Compare that opening to the main couplet in the chorus: "When you call my name, it's like a little prayer". Now this sounds self-aggrandizing, perhaps a little big headed, a typical silly lyric – but of course is factually correct. If you call her name: "Madonna", it is indeed like a little prayer, it is a little prayer to the Virgin. All of which lies at the heart of this terrific song. It earns its religiosity, by being factually religious and reassuringly secular at the same time.
»
More