Posts from 23rd November 2011
23
Nov 11
"Ours, my boy, is a high and lonely destiny." As [Uncle Andrew] said this he sighed and looked so grave and noble and mysterious that for a second Digory really thought he was saying something rather fine.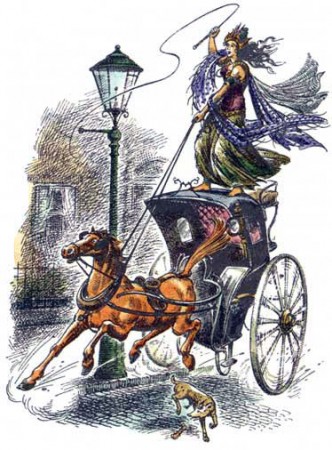 As I gave Whitney Houston's "I Will Always Love You" an easy ten on Tom's Popular thread I'd probably better expand — as usual, other people's comments help me think this through, especially when they're subtly wrong in ways that nevertheless seem self-evidently right. I think Lex is right about the bludgeoning, for example, but not the bludgeonee: and I think wichita lineman is right about the unconvincingness, but entirely wrong about any insincerity. punctum is absolutely correct about the performance as an evasion; the deep question — impossible to answer, essential to explore — being how much of this effect is conscious, how much an unconscious matter of singer's identification with role.
I've alread tied this into the aria in the film Diva: I haven't the slightest idea whether that film was in Whitney's head, still less anyone else on the production team, but I think it has useful explanatory value all the same. To prove this I'm going to triangulate it with (i) John Lennon and Yoko Ono's Plastic Ono Band LP (though haha the two Unfinished Music LPs also totally fit, just go look up their titles when you've finished reading this), and (ii) Queen Elizabeth the First of England and Scotland.
»
More