Posts from 16th February 2011
16
Feb 11
That was a lot more of a slog than I thought it would be! As ever, here is where you get to tick the records YOU would have handed 6 or more to. And hopefully by the end of the week we'll get stuck into 1991, probably the most all-over-the-place year in Popular history.
Loading ...
(My highest mark this year was 10 for Sinead, my lowest 1 for Bombalurina)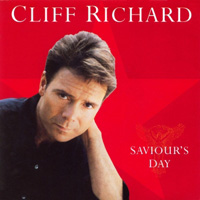 There was a great deal of talk about entryism in the 1980s – it was said of many excellent bands, and Hue And Cry too, that pop hooks would be a Trojan Horse for subversive notions of situationism, socialism and continental philosophy to slip into the charts. But man, all those groups were amateurs next to Sir Cliff! Having established himself in 1988 as a man who could deliver some cosy Yuletide jumper pop, he turns round this year and unloads God on us, close range, both barrels.
»
More