Posts from 10th May 2010
10
May 10
Hello! I'm Mike Atkinson, and over the course of the next three or four weeks, I'll be overseeing an IMPORTANT EXPERIMENT IN PARTICIPATIVE DEMOCRACY, right here on Freaky Trigger. If you've ever visited my old blog during the month of February, then you might be familiar with the procedures – but with a new decade underway and the old blog sinking into disrepair, it felt like the right time to move operations to a new home (and arguably its natural home), and to start the process all over again from scratch.
If you're new to the game, then this is what's going to happen. I'll be taking you on a guided, step-by-step excursion through the Top Ten UK singles from this week in 1960, 1970, 1980, 1990, 2000 and 2010. Today, we'll be looking at the singles at Number Ten in each chart. In two days' time (all being well), we'll examine the Number Nines… and so on, until we reach the Number Ones.
I'll be providing YouTube links throughout, as well as a brief memory-jogging MP3 medley, containing roughly thirty seconds from each of that day's six tracks.
At the end of each post, you will be invited to rank the six tracks in descending order of preference. I'll be totting up your votes (using an inverse points system, but let's not sweat the details just yet) and providing running totals at regular intervals.
As we step through the chart positions together – day by day, place by place, from the Number Tens to the Number Ones – your scores will be accumulated into running totals for each decade. So when we get to the end of the exercise, we will have SCIENTIFICALLY PROVEN which of our six decades – the Sixties, the Seventies, the Eighties, the Nineties, the Noughties or, um, this one – contains the GREATEST POP MUSIC OF ALL TIME.
»
More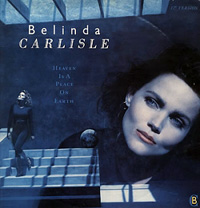 Another supersized AOR number one, but "Heaven" is more unashamedly bubblegum than Starship or T'Pau, and a great deal more effective for that. Its fat-free, chorus-led songwriting cuts out most of the portentiousness or instrumental high-fiving that often works against AOR's pop impact. And it's happy to let its roots show: behind the bombast are layers of pleasingly plasticky new wave keyboards and Flashdance-style synth-rock moves. In fact, beyond the echo and the heads-down chugalong rhythm there's hints of the spirit of '84 about "Heaven Is A Place On Earth" – that giddy season of American music when rock and pop and disco and funk all melted together under the MTV studio lights; what the US did instead of New Pop.
»
More
If you have google earth, then paul rademacher's plug-in will help you visualise the physical scale of this environmental disaster — just type in the locale of your choice as the epicentre