Posts from 23rd February 2010
23
Feb 10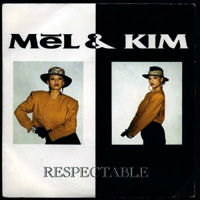 The marvellous italo-house keyboard break in the middle of "Respectable" gives the game away: Stock Aitken and Waterman were Britain's premier pop Europhiles. Their late-80s heyday is as near as UK pop has come to European Union – a joyful pan-continental pop sound with Mel, Kim, Rick et al. joining Taffy and Sinitta in vibrant, tinny one-ness.
»
More
It's been a good tournament for the African sides so far: but Cameroon's Weston Debevec has a very tough opening game against pop sleeping giant Japan, managed by Dasal Abayaratne.
You have until midnight on the 1st March to vote in this one.
»
More