Posts from 21st October 2009
21
Oct 09
There are still those, even in the dying days of the Noughties, who deride Rock Band and its ilk as 'fake'. Well, here's NES-rock group 'I Fight Dragons' doing their chiptune-heavy cover version of 'And Your Bird Can Sing', played on a PC-friendly flash clone of Guitar Hero.
So someone's playing a let's-pretend version of a let's-pretend version of the guitar, pretending to play a cover version of a song by a band – probably a hipster band, ugh – who play with Nintendos instead of real instruments. We're down the rabbit hole of inauthenticity here and I LOVE IT. Suck it, Grandad! Suck it in HELL!
»
More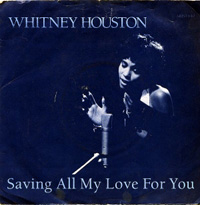 The chiming, soft-focus keyboards that open "Saving All My Love For You" suggest late-night romance, low lights and the chink of glasses. This is a bluff and a lie: "Saving" isn't a song about romance, it's a song about pain and anger, and how its singer copes with and channels those.
»
More