Posts from 25th August 2009
25
Aug 09
Easy easy ice cream.
The Demand: Ginger Chilli Ice Cream
The solution: Add some chilli to some Ginger Ice Cream to make:
Pete's Three Chilli And Ginger Ice Cream


Ideal on a hot sunny day because
a) Its ice cream, it cools you down
b) It has chilli's in, so every now an then you get an intense mouth burning hit which goes away almost instantly due to the cool dairy ice cream.
»
More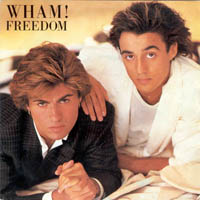 Just as with "Careless Whisper", "Freedom" finds George Michael working his way through a form: the upbeat, Tamla-style soul stomper. A fine thing to be doing, except this is almost twice as long as many Motown hits and it doesn't use the extra space to any great effect. The cascading "I don't want your / I don't want your" vocals and guitar work at the end are sheer embellishment.
»
More