Posts from 21st August 2009
21
Aug 09
Bocconcini di Capra
Soft goat cheese, Italian, from Gastronomica
A very squishy soft little white round of cheese, wrapped in white paper, and small enough that it nestles in my palm. When I cut it, it oozes a creamy white viscous liquid. It tastes sweet and mellow, nutty, milky. There's very little acidity, and the merest hint of goat. It's a good cheese, but terribly mild-mannered and well behaved, and not hugely complicated. I like most its texture and milkiness. It's very soothing; the cup-of-tea-and-nice-sit-down of the cheese world.
Toma di Capra
Hard goats cheese, again Italian and from Gastronomica
This is a round hard cheese, with slight moulding on the the thin orange rind and a slightly translucent cream-coloured paste. The rind of this cheese tastes bitter and slightly mouldy. Inside, there's a cheddary tang. It's very acidic, very fruity – cherry, pineapple and oranges – and there's a sweet nuttyness, almost yeastiness to it. I don't really like this, although it's hard to say why. I think it's just a little too disjointed for me; the sweet/acidic/bitter tastes all seem to clash slightly with each other, rather than pulling together.
Blu di Mucca
Raw blue cow cheese, still Italian and from Gastronomica
There's a thin dark rind on this cheese, and big pockets of pretty green mould inside – so much mould in the middle that the cheese is almost grey. It's fairly moist and creamy in texture. It's got a really nice balance of sweetness and creamyness with salt. My mouth tingles with it; It's fruity and spicy. Nearer the rind it's also bright and nutty and creamy – like pistachio ice cream. There's a hint of smoked mackerel in the aftertaste, I think – this is not unpleasant, but was quite hard to pin down because I don't expect cheese to taste of fish. I very much like this cheese; it's a squidgy salty fishy delight.
Interestingly, when I went hunting on the internet for a picture of this cheese, I got some shockingly RUDE results. Mucca is a childish word for cow, but it must also be slang for something else.
A hint to all screenwriters out there. If in doubt, and unless it it necessary, try not to make any of your characters a screenwriter. Not only is it a little bit too self aggrandising, but the next thing that follows is that your screenwriter character will start talking about writing a film. Which can only come across as an ironic commentary on the film they are in. Really, really don't ever let them talk about second act twists.
David Twohy, of Pitch Black and Riddick fame, has committed this sin in excess in his small budget thriller A Perfect Getaway. In it we have three couples wandering around an isolated part of Hawaii, who are latterly made aware of the existence of another murderous couple on the loose.
»
More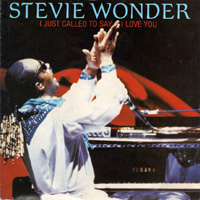 Bad songs earn bad reputations, but the particular disdain this one attracts is tangled up with people's love for its creator. Everyone's entitled a clunker sometimes but it's galling when one becomes a great artist's most popular song. At the back of our minds we all know that if Stevie Wonder was to go under a bus tomorrow it wouldn't be "Living For The City" that racked up the RIP downloads.
»
More