Posts from 21st July 2009
21
Jul 09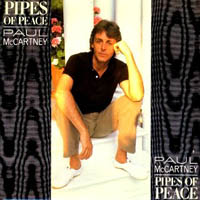 "In love our problems disappear": ever since the high days of the Beatles, Paul McCartney had a thing about love. Even after – especially after – he'd had to play the hard-nosed one and break up that band, "love" remained as a presence in his songwriting, something increasingly abstract and mystical: a universal solvent.
»
More
Future history as outlined by Google.

WORLD WAR III: Has its own Wikipedia page which is inconclusive as to whether this has already happened.
WORLD WAR IV: The "Long Struggle Against Islamofascism". We're apparently in this one. Though George W Bush claimed it was merely World War III.
WORLD WAR V: Feeble attempt at comedy by Uncyclopedia. Clearly they do not appreciate the severity of our war situation.
WORLD WAR VI: Took place on Club Penguin!! Digital cyberwar knows no boundaries of space, age, or numeric order.
WORLD WAR VII: Documented in song by Sum 41, this is a war between humans and genetically enhanced monsters! Hard to pick just one dispatch from this moving account but it might have to be: "Until the day a leader emerges / With mind powers like electric surges"
WORLD WAR VIII: Following this devastation the only documentation of World War VIII is a man shouting "World War Eight!" into a microphone repeatedly.
WORLD WAR IX: A hardcore band. I picked "Gangbang Island" to listen to but you might want to try something else. That's the freedom we fight world wars to defend.
WORLD WAR X: A blog written in a strange future language. Or Finnish.
The music video for Sons Of Maxwell's "United Breaks Guitars" has racked up almost 3.5 million hits in just over two weeks. You can't buy the MP3 anywhere and it's by a band you've almost certainly never heard of: to put this in some kind of perspective the current US number one, Black Eyed Peas' "I Gotta Feeling", is running at around two-and-a-half mil views.
The story behind the video is quite simple – the song outlines it very crisply. Band fly United Airlines – baggage handlers at O'Hare break their gear – after much ducking and weaving by the company they take their complaint to the web, with spectacular results (at least in terms of amplification).
»
More