Posts from 19th June 2009
19
Jun 09
I have been very remiss in not pimping the reissue of Saint Etienne's Foxbase Alpha in a grand 2CD deluxe edition. (A similarly deluxified Continental is also out: other records will follow across the year.) Not only is it one of my favourite 90s records, the new edition boasts extensive sleevenotes by… me! They weave interviews with Bob, Pete, Sarah, Ian Catt and Martin Kelly in with my own theorisin' about the record. When you're done squinting at those you can look at lots of lovely photos of the band in the bloom of their youth, and also – of course – enjoy the excellent music.
Below the cut is an extract from the sleevenotes, talking about some of the album tracks:
»
More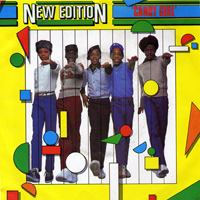 "Candy Girl" is one of those irritating records that I feel I ought to like more than I do. Certainly within the schema of Popular it should be a pretty 'important' single – it's the first number one with rapping on, for goodness' sakes. The only problem is that Maurice Starr's use of the old Jackson 5 playbook is so flagrant and calculated it overshadows anything else going on in the track.
»
More