Posts from 5th February 2009
5
Feb 09
Sometime it is difficult to dam the flood of Belgian films filling up our multiplexes. Why in the last month I have seen two which, merely due to accident of country of origin, I shall compare despite them really having very little to do with each other. And so The Silence Of Lorna, a slice of miserable realism from the Dardenne Brothers goes up against Jean-Claude Van Damme playing Jean-Claude Van Damme in JCVD. For extra synchronicity, I saw both at the Price Charles Cinema London's premier flea pit with a posh new auditorium upstairs.
Fleapit action in the downstairs with The Silence Of Lorna. Like many Dardenne Brothers films it starts with motion, the sound of Lorna's feet and we are propelled into this story of illegal migrants, organised crime and murder.
»
More
Like all new Freaky Trigger series, the idea for this one came in the pub. I had been re-reading MR James' Collected Ghost Stories and started talking about them with Mark and Rick: within moments I thought, "let's blog it". Hence Hauntography: a collaborative reading of the James stories, by whoever wants to be part of it.
It'll work in a kind of "book club" style – we all read the next story, one of us blogs about it (along whatever lines they see fit) and we all pile in in the comments box. You do too, since even if you've never read James before most of his stories are available online. (Or you could pick up the Wordsworth Books edition for a couple of quid.)
What do we hope to achieve? Diversion and entertainment, as usual, but also I expect we'll think about ghosts, history, academia, dialect, what makes stories frightening, what makes them funny… we will approach the stories like Jamesian antiquaries ourselves, pottering around and following our noses – hopefully not awakening any restless spirits, but I guess there's always a risk.
Join us next week to read Canon Alberic's Scrapbook.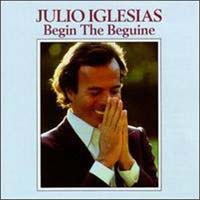 It seems to me there's no such thing as a bad motive for buying music. The exact same impulse – to brighten up a drizzly British autumn with the sounds you met on your summer holidays – has been responsible for both the most fearsome novelty hits and the most transformative movement in British youth culture this side of the 60s. Julio Iglesias' reading of "Begin The Beguine" sits somewhere between these two outcomes.
»
More