Posts from 3rd June 2008
3
Jun 08
While Marvel was going for huge, powerful stories plus soap elements, DC kept on their own way for a while. They aimed at a younger market, and even issue-length stories were an exception, let alone any continuity between issues. They were also a much bigger company, and really existed as separate units with very weak links between them. There are two of these units that I think produced terrifically entertaining comics.
Superman titles
These were aimed at children. Stories are short and childish and silly. Girls are pests to be tricked. You're far more likely to find stories about helping his pal Jimmy Olsen or fooling Lois when she is trying to get him to marry her or discover his secret identity, than see Superman in titanic battles against mighty foes. Jimmy and Lois had their own comics, as did Superboy. Lots of fine artists on these – Swan, Boring, Schaffenberger, Plastino and so on – and some clever, if ridiculous, writing. I think they are hugely entertaining. Me on the first Showcase collection – you must at least see the reproduced panel, which is a great example of the fun on offer.

»
More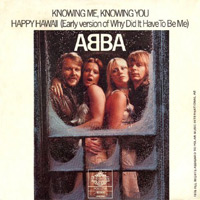 It does no real work in the song, that "a-ha" – it's an afterthought, another little hooky Easter Egg from a band committed to packing as much as they could into their tracks. No fault of ABBA's, honestly, that for British listeners of a certain age and background (mine) it dominates the song now, that tiny bridging sigh cueing up a Norfolk bellow in the head – "Knowing me, knowing you – AH-HAAAAA!".
»
More