Posts from 21st May 2008
21
May 08
I give marks out of 10 to every song – based on whatever criteria you like, here's your opportunity to say what you'd have given more than 6 to from 1976. Tick as many as you like.
Loading ...
And use the comments to discuss the year as a whole, if you like.
On a recommendation from Martin Skidmore, last night I read all of Junji Ito's horror manga Gyo: The Death Stench, which is out in English now. It was very impressive and entertaining. I'll try to keep spoilers in this review to a minimum, but some are inevitable:
I'm not usually a big fan of horror in any medium, because I don't much like being frightened: but Gyo isn't so much frightening as creepy and thrilling and unsettling in its consistently perverse imagination. The first half of the story mixes thrill-powered chase action, weird body horror and onrushing global disaster and is shot through with a sense of the ridiculous.
»
More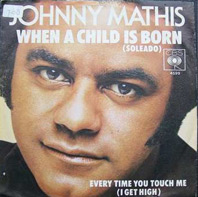 Thought of as a Christmas single, because of when it charted, this of course is actually a rare Number One hit that takes as its theme the Second Coming, which will be marked, according to Mathis, by everyone feeling quite nice for a little bit. Reducing the eschatalogical theology of the Christian faith to "Superbaby is coming to save us" lessens the record's evangelical power but probably makes it more bearable: this is inoffensive schlock which glides by easily without ever threatening to win me over. That's the fault of the material, not Mathis, who puts in a creamy, kindly performance: a bad record, but a good advert for its singer.