Posts from 19th May 2008
19
May 08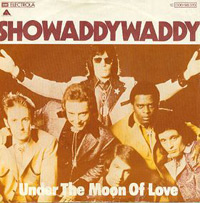 A recurring theme on recent Popular comments threads has been the idea that one track or another represents "why punk had to happen": a feeling – easy, perhaps too easy, to identify in hindsight – that pop and rock had stagnated or slipped into irrelevance. The phrase is slightly weaselly – it suggests that bad or dull records somehow caused punk, whereas more likely they provided the background conditions for it to be embraced. Anyway, here's another candidate, at Number One when the Sex Pistols were first nosing into the charts and when John Peel was publically embracing the new music.
»
More
Austria, Croatia, Germany and Poland can all still qualify – who will win through? Vote in the poll, then click below the cut for track details, comment and analysis, match reports and previews.
How to vote: Just tick the track you like best in each match – you will need to vote separately. If you download, please vote! These polls close on May 26th.