Posts from 24th April 2008
24
Apr 08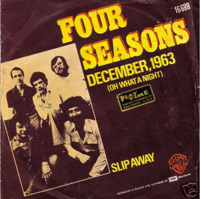 Another one tainted slightly by personal memories: on the jukebox at University, this was a chosen singalong track of the rugby lads. I did not like the rugby lads; they did not like me – ergo I did not like the song. In fact when I first acquired it for Popular, I had avoided it studiously since 1995 and firmly expected to hate it.
»
More
With Group B still posed on a knife-edge, can Austria and Poland find a way to break the deadlock?
How to vote: Just tick the track you like best! This poll ends at lunchtime on May 1st.
Austria v Poland: Which track do you prefer?
Poland: Blog 27 79%

Austria: Product.01 21%

Total Voters: 19

Poll closes: 1 May 2008 @ 12:00

Loading ...

»
More
huntin for images of BRANES in pulp culture i came across THIS via boingboing: "In November 2006 Till Nowak created the image SALAD. For this image he created 12 digital vegetable models in 3ds max using photographic references. They were combined to become a tribute to the fantastic biomechanical creations of H.R. Giger and the vegetable portraits of Giuseppe Arcimboldo."
full size here