Posts from 10th April 2008
10
Apr 08
The second batch of Group A matches opens with the Czech Republic taking on Portugal. The Czechs need a win to keep their Europop hopes alive – if Portugal win, their passage to the quarter finals is all but assured. Hear the tracks, vote in the poll, and click below the cut for managerial comment, analysis, previews and match reports. IMPORTANT NOTE: The Portugal track is playing too fast in the inline player – you should download it to get the proper effect! We're working on getting a different version.
How to vote: Just pick the track you liked best! This poll will close next Thursday.
Czech Republic v Portugal - which track do you prefer?
Portugal: The Weatherman 58%

Czech Republic: Iva Fruhlingova 42%

Total Voters: 48

Poll closes: 17 Apr 2008 @ 10:00

Loading ...

»
More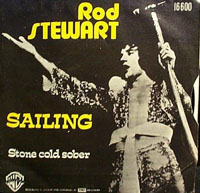 Fads come and go in the world of business: a recurrent buzzword right now is 'simplicity' – boil that report down to a sheet of A4, find the "nugget" in that presentation, apply the 'elevator test': if you can't summarise an idea in 30 seconds, it's worthless. The tone is a weird combination of zen and macho.
I'm all in favour of cutting out waffle but not when nuance gets thrown out too. The simple truth about simplicity is that most of the ideas that pass the elevator test are banal and useless: it's the implications of an idea that are often the interesting bit, and they're what gets lost. And I'd say the same of this record: Stewart seems to be trying to create something that's expressing yearning in as straightforward and widescreen a way as possible, but all subtlety's been boiled away and we're left with a great voice being put to dreary use.
»
More