Posts from 3rd April 2008
3
Apr 08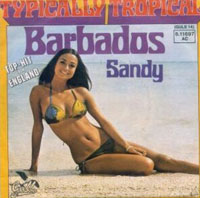 It's easy to look back on the social mores of previous decades and cringe or laugh. Sometimes it's also neccessary. There were probably good – and funny and poignant and poptastic – songs to be written about immigrants' mixed feelings for their new lives and former homes: it doesn't seem to me like political correctness gone mad to suggest that two white session musicians may not have been the best candidates to write one, especially not when you factor in Max West's turn as Tobias Wilcock, "Coconut Airways", "are we cool brother?", "Mary Jane" and so on.
Of course it was all 'just a bit of fun'.
»
More
Sweden look to put past failures behind them while Greece will be hoping to spring a surprise in their opening Group D match. Listen to the tracks, vote in the poll, and look below the cut for managerial comment, analysis, match reports and previews. Full tournament details here and if you can't get the FT streams you might try freakytrigger.muxtape.com which has all currently "in play" tracks.
How to vote: Just tick the track you liked most. You have until the morning of April 10th to vote in this match.
Sweden v Greece: Which track do you prefer
Greece: Mikro 70%

Sweden: Europe 30%

Total Voters: 23

Poll closes: 10 Apr 2008 @ 10:00

Loading ...

»
More
(This post contains spoilers for SECRET INVASION#1, but not the spoilers about who is or isn't a SKRULL, just general ones about the tone of the comic)
Listeners to Lollards will be aware that the nefarious shapechanging alium Skrulls are invading the pages of Marvel Comics, in a series called SECRET INVASION, which actually started this week and goes on sale in UK comics shops today! Is it any good?
»
More