15
Dec 17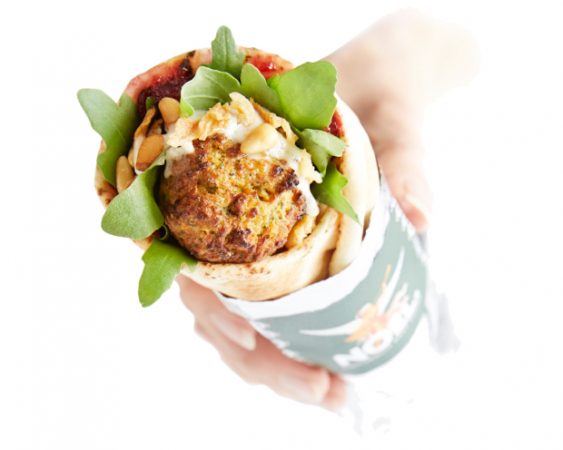 At some point when you're opening the doors of this particular FT advent calendar, you inevitably have to ask, "is that really a sandwich"? Well, pending the intrusion of Wobs Dob Dee into this discussion, I'm not convinced this does count. Not because a wrap isn't a sandwich (it is), but more because if you can't pick it up from a refrigerated unit and have a glance through the plastic window into the dark heart of cranberry within, then it doesn't really feel like a proper high street sanger. Still, I'm going to blog this one anyway.
Leon doesn't have any food in chillers at all. It has a menu, in front of which you um and ah, but not too long because (aside from the "pigs in a blanket muffin") there are two Christmas choices: one of them is vegan and one isn't. And for that privilege, you do end up paying a little bit more.
However, the content isn't necessarily greater for that money: the Leon wrap is if anything somewhat thin and lightly padded. However, it feels virtuous (sort of the selling point for the company), and more enticingly, there's definite flavour there. The menu talks up its sweet potato falafel and toasted pine nuts (expect a bunch of them down the bottom of the wrapper), but the good work is done by the sage and onion mayo in this concoction (sure, there's cranberry, but it feels a little less heavy-handed than with some other Xmas veggie options).
If you're feeling flush, it could be worth the effort.
Comments
Add your comment
Top of page