2
Aug 11
1961: Warpaint – The Brook Brothers (video) (lyrics)
1971: Mozart Symphony No 40 – Waldo de los Ríos (video)
1981: Grey Day – Madness (video) (lyrics)
1991: Sailing On The Seven Seas – OMD (video) (lyrics)
2001: Get Ur Freak On – Missy Elliott (video) (lyrics)
2011: Sweat (David Guetta Remix) – Snoop Dogg (video) (lyrics)
Spotify playlist (minus Waldo De Los Rios)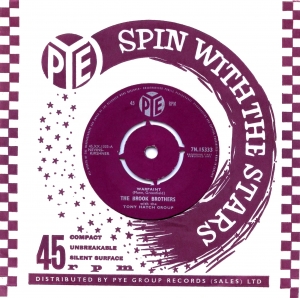 One place up from The Allisons, we find another "Britain's answer to the Everly Brothers" – but there's no sibling fakery this time round, as The Brook Brothers are properly born of the same stock. This cover of Barry Mann's "Warpaint" (a rare excursion into performance for the songwriter, which didn't chart in the US) gave the former skiffle act their biggest hit, and deservedly so; it's a likeable romp, boosted by a strong production from Tony Hatch, which adds an affectionately teasing quality to Mann's harsher original. Why, I can even forgive the yakety sax.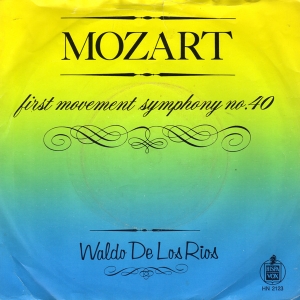 If our 1971 entry reminds you of dressage music, or of TV theme tunes, then there's context for that; other Mozart adaptations by Waldo de los Ríos were used for the BBC's Horse of the Year coverage, and for Radio 4's Brain of Britain. When he wasn't MOR-ifying the classics, Waldo also led an Argentinian folk group – which perhaps accounts for the incongruous Spanish-style guitar, adding confusion to the otherwise smooth arrangement. Waldo was on a roll in 1971, having just helped Spain to second place at Eurovision with his work on Karina's "En un mundo nuevo", and although darker days lay ahead – struggles with depression, and eventual suicide in 1977 – none of that is apparent here. It's kitsch writ large, of course – but you can't altogether keep a good tune down, and the perky augmentations never quite tip over into full "Hooked On Classics" horror.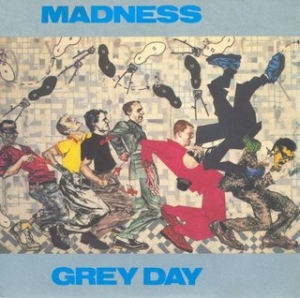 Its position in Madness's discography might mark "Grey Day" out as a sharp break from (and maybe a pointed reaction to) the knockabout nuttiness – for singles-wise, this was the first full surfacing of their glummer, wearier streak – but the song itself was already three years old, dating from the band's early days as the North London Invaders. Hitting the charts after "That's Entertainment" and before "Ghost Town", it helped to define a key theme of 1981: fed up, pissed off, all but defeated, offering sour commentary on the new recession. It's not clear if the narrator is ground down by the emptiness of unemployment, or worn out by long hours of brutal labour – but whatever the cause, mental and physical suffering have brought him to the edge of insanity. Dirty, bruised and vilified, he sinks to the grass in the pouring rain, longing for extinction. And this got to Number Four?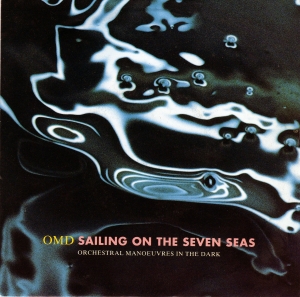 Five years on from their last hit, OMD had shrunk from a duo-led six-piece band, to a solo vehicle for Andy McCluskey. Perhaps a certain measure of nice-to-have-them-back goodwill helped propel "Sailing On The Seven Seas" upwards – remarkably, only "Souvenir" matched it for chart peak success – because if it didn't, I'm left struggling to understand why it did quite so well. McCluskey's still-characterful vocals provide the only discernible link to the OMD of old, while the hired hands heave and ho through an insistent, uncluttered shanty, its rhythms carrying faint echoes of glam-rock's stomp. Its forcefulness pulls you in, its momentum keeps you engaged, but it scores next to nothing for lasting impact.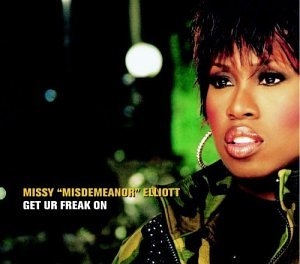 Matching and arguably exceeding "Hot Love" for initial clout and lasting influence, elements of Missy Elliott's "Get UR Freak On" persist to this day – you can trace some sort of wiggly line to MIA, and thence to "Run The World (Girls)" – and it duly bestrode the pop landscape of 2001 like a colossus, topping every end-of-year poll and hatching a thousand forensic dissections within the newly emerging blogosphere. Overplayed and picked to pieces, its tricks long since co-opted and subsumed, the track's shock-of-the-new aspects are hard to re-imagine ten (TEN!) years on. So its exhumation still feels premature. Another decade should re-vitalise it, for sure – but as of now, I can't recapture the thrill I once felt. (It still gets the six points, of course – and my favourite bit is still the dubby instrumental wind-down in the closing minute.)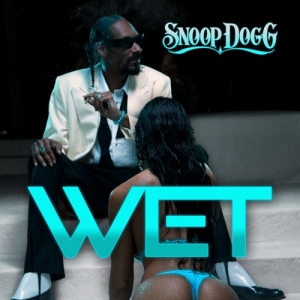 First released as the altogether ruder "Wet" – and written, if you can credit it, to honour the impending nuptials of Wills 'n Kate – Snoop Dogg's slinky, atmospheric and (needless to say) slobbering original ("I'm in like a cigarette" – don't do yourself down in the downstairs department, dawg!) didn't blow up properly worldwide until David Guetta got hold of it. Daubing it with hefty splodges of Felix's "Don't You Want Me", Guetta dutifully fed it into his state-of-the-art ClubBangaTron – and out popped "Sweat", his biggest hit of 2011 thus far. Speaking not only as a total sucker for GuettaBeat, but also as someone who has DANCED to "Sweat" in a PROPER CLUB in LONDON with HUNDREDS OF PEOPLE in it (I'll be fifty next year, it doesn't happen often, it's a big deal when it does), I can give this nothing but praise. History has yet to record whether it graced the dancefloor of our new Duke and Duchess's wedding bash – but hell, why wouldn't it?
You can blame Vic Reeves for this: the Nineties have crashed from first to fourth place, while T.Rex have revived the fortunes of the Seventies and The Jacksons have sent the Eighties to the top of the heap. At the bottom of the heap, Katy Perry has done the Teens no favours, and not even a respectable showing for Depeche Mode has managed to lift the Noughties from last place.
1 (3) The Eighties (19.61)
2 (2) The Sixties (18.63)
3 (5) The Seventies (18.08)
4 (1) The Nineties (17.89)
5 (4) The Teens (16.16)
6 (6) The Noughties (14.63)
Can Missy Eilliott bring it for the Noughties? Will Madness strengthen 1981's lead? It's all to play for!
Comments
«
1
2
All
«
1
2
All
Add your comment
Top of page