22
Jul 11
1961: Don't Treat Me Like A Child – Helen Shapiro (video) (lyrics)
1971: Remember Me – Diana Ross (video) (lyrics)
1981: This Ole House – Shakin' Stevens (video) (lyrics) (Popular entry)
1991: Senza Una Donna (Without A Woman) – Zucchero ft Paul Young (video) (lyrics)
2001: Liquid Dreams – O-Town (video) (lyrics)
2011: Unorthodox – Wretch 32 ft Example (video) (lyrics)
Spotify playlist (minus O-Town & Wretch 32)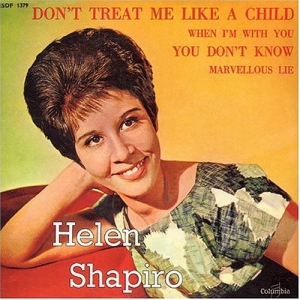 I commented on the phenomenon last year, when evaluating Steve Lawrence's "Footsteps", but now Helen Shapiro's debut single gives us another chance to savour one of the kitschiest delights of early Sixties pop. I'm such a sucker for the rinky-dink backing vocals which sometimes threaten to overwhelm "Don't Treat Me Like A Child", and here they're used to cunning effect, undercuttiing the 14 year old's earnest plea to be taken seriously with an almost malevolent schoolgirl glee. (I'm picturing Helen's singers with bunched hair and painted freckles, waggling oversized lollipops – but then I've always had an overactive imagination.)
As rallying cries for Disaffected Youth go, "Don't Treat Me Like A Child" is tame fare indeed. But if the generational schism which rock and roll had opened was closing again, and if the journey from the primness of "My own point of view has got to be known" to the fury of "Why don't you all f-f-f-fade away" had barely begun, then Disaffected Youth would have to rally round any cries it could find. You tell 'em, Helen!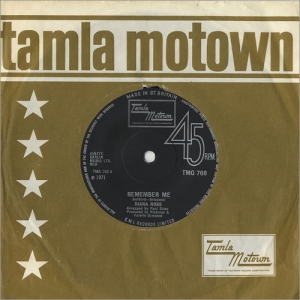 Landing her third British hit as a solo performer (like its predecessors, an Ashford and Simpson composition), Diana Ross's evolution from troupe leader to queenly diva was well underway, and the faux-humble high drama of "Remember Me" ably serves her purpose. Unlike its predecessor "Ain't No Mountain High Enough", which slaps you round the face witihin seconds, a sense of impending drama lurks within the apparent gentleness of its opening bars, as Ross plays a "hey, I'm cool with this" opening gambit with her newly departed lover. As the arrangement starts to swell, a tension builds between her nonchalance and her pride, setting up a contradiction which is never fully resolved. Gradually, the implicit message becomes apparent: I'm the best thing you'll ever have, and don't you ever forget it. It's the classiest of kiss-offs, which plays to all of Ross's strengths.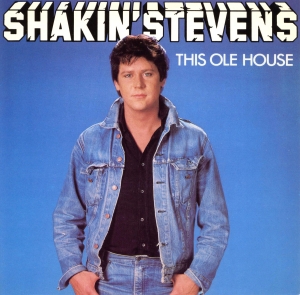 There's a sharper contradiction still within Shakin' Stevens' sprightly rockabilly cover of Rosemary Clooney's stridently perky "This Ole House": a song that was reportedly inspired by stumbling across a dessicated corpse in a crumbling shack. In apparently blithe ignorance of the lyrical death-wish – deserted by wife and children, both the house and its occupant are "getting ready to meet the saints" – Stevens treats the song as an amiable romp ("this ole house is getting shaky", he winks), displaying all the concern of a lazy dad who can't be arsed to get down to Homebase for nails and paint. As a piece of rockabilly, this isn't at all bad – Stevens had yet to trade his respected scenester chops for easy showbiz rewards – and if he seemed like the enemy of shiny New Pop at the time, then perhaps some measure of rehabilitation is overdue. It doesn't excuse him from his crime of lyrical misinterpretation, but let's cut the old ham some slack, eh? Just this once?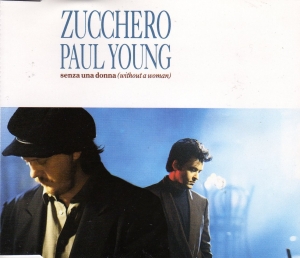 The theme of romantic abandonment persists, as Italy's Zucchero ("probably one of the best blues musicians I've ever worked with" – Ray Charles) ropes in Paul Young for assistance on his self-composed ballad of survival. Like Diana Ross before him, Zucchero strives to walk on with head held high, but his wounds are fresher and there's a barely concealed bile behind the bluster. Bitterly self-pitying and grumpily self-aggrandising, Zucchero does himself no favours, as he moans about having to do his own cooking while his "lady" plays away. And note, if you will, those tell-tale indefinite articles: it's not her presence that he has been missing, merely the presence of "a woman". So this is either an acutely observed critique of a chauvinist in crisis, or the whiney, breast-beating lament of a terminally unloveable fool, who is destined to repeat his mistakes. I know which way I'm leaning.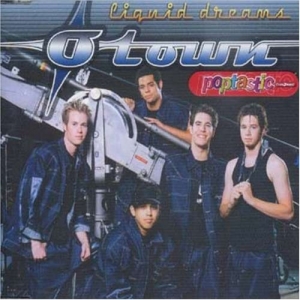 Here in the UK, the Reality Pop era dawned with Popstars, Hear'say, and a song about being pure and simple. Things were heading in a similar direction in the States, thanks to a show called Making The Band, its progenies O-Town, and a song about – not to put too fine a point on it – "nocturnal emissions". (Roll over, Max Romeo.)
Surveying O-Town's "morpharotic" (yer WHAT?) wankfest roll call, it's interesting to see who has lasted the decade – Angelina, J-Lo, Halle Berry and Destiny's Beyonce – and who has faded from the teenage imagination – Cindy Crawford, Janet Jackson and most especially Madonna. (That said, there's already a certain edging away from the clutches of Old Granny-Claws; "just a little touch of Madonna's wild style", they cautiously aver.)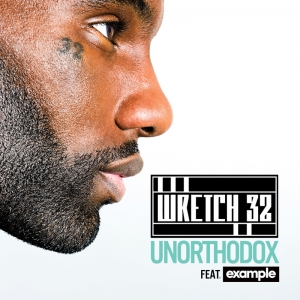 Last year's "Which Decade" was strewn with offerings from grime acts gone pop, and here's another specimen: Tottenham's Wretch 32, for whom "Unorthodox" involves slapping a skanking backbeat under the riff from The Stone Roses' "Fools Gold" (which in turn samples James Brown and half-lifts a lick from an old Can track – so, hey, it's good to have some Krautrock in the charts, right?)
"Fools Gold" has been used before – by Run DMC on "What's It All About" and by Bananarama on "Only Your Love" – and it turns out to be a durable old beast, adding a certain grit and menace to the unremarkable brags of Wretch and his buddy Example. (There's also a cameo appearance on the video from Chipmunk, who got a right old going-over from most of us last year.) Placed next to the peppy brio of Mann's "Buzzin", it sounds a little stodgy and laboured – but we've had far worse, and credit is due for keeping the Guetta-bots at bay.
Time now to take our first peek at the current state of play between our competing decades, based on current scores from the first three rounds. Points are accrued by taking the average number of points scored by each track, and combining them for each decade. So, for example, if all three songs from 1981 had scored maximum points from every voter, then the Eighties would have 18 points at this stage.
1. The Nineties (14.06)
2. The Sixties (11.72)
3. The Teens (10.81)
4. The Eighties (9.93)
5. The Noughties (9.51)
6. The Seventies (6.96)
So it's an early lead for last year's champs – thanks to strong showings from De La Soul, Electronic and The Waterboys – and a poor start for 1971, who have been lumbered with Ray Stevens, The Fantastics and Andy Williams.
Given the awesomeness of Miss Ross and the dirginess of Zucchero, I'm predicting a marked narrowing of the gap in the next round. But I've been wrong before. Voting time!
Comments
Add your comment
Top of page