Marvel Comics
6
Nov 14
The Mighty Thor, by Walt Simonson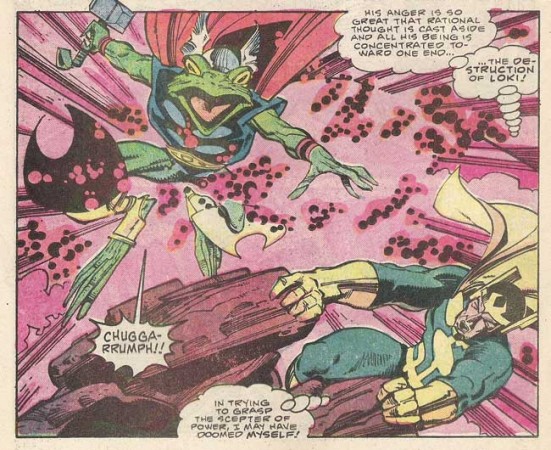 I got into comics in the 80s, a copy of Walt Simonson's Thor was one of the first Marvel Comics I bought with my own pocket money. (#359, where Thor is ensnared by a LOVE POTION brewed by The Enchantress' sister) Years later I went back and read foundational 60s greats like the Lee/Kirby Fantastic Four, and the Steve Ditko Spider-Man, but at that time they either weren't available or just didn't feel current. Simonson's Thor was my Kirby.
The other comics that were exciting and praised at that time – Daredevil, Uncanny X-Men, later on things like Watchmen and the post-Watchmen DC stuff – they were all built on interrogating or complicating the last 20-30 years of comics, which was an awesome thing to come in on (yay! punk!) but also made me feel I'd arrived a little late – in time for the downfall of something I'd never really known to begin with.
»
More
22
Jul 14
Avengers NOW! and Marvel in the 2010s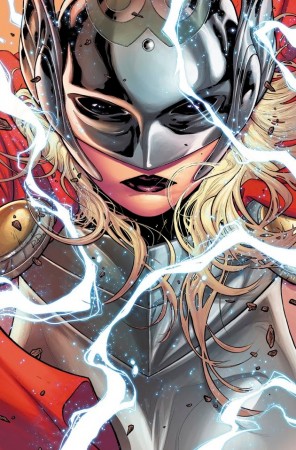 Marvel Comics' announcement that its new Thor is going to be a woman has attracted plenty of froth and comment – especially since it turned out that this was part of a general refreshment of their core titles under the Avengers NOW! banner brand. Captain America is to be replaced by long-standing partner The Falcon (who happens to be a black guy), and Iron Man is going to become a dick (they may have trouble presenting this as a radical change).
There have been a range of responses. Superhero comics are built on the "illusion of change", but apparently have the most reliably troll-able audience in media history, so some people are upset at the idea of a status quo change. That it's a status quo change away from a white guy in two cases – and those two cases are the ones drawing all the heat, nobody is saying "I love Tony Stark! How dare they make him even more of a jerk" – is not coincidental to the level of rage.
»
More