London Beer
18
Apr 14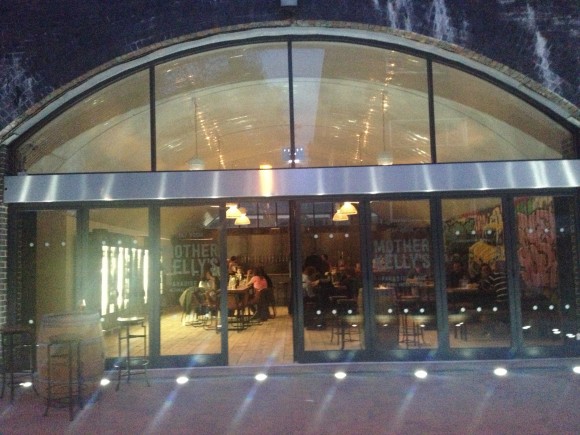 We went to Mother Kelly's in Bethnal Green for the first time last night (it's only been open a couple of weeks) and it's LOVELY! Twenty-odd taps of well-kept keg (including seven last night from De Molen), six fridges of well selected bottles and red, white and fizzy wine on tap too!
The space (why yes, it *is* in a railway arch) is bright and airy, the tables well spread out (I suspect this may change as it becomes more popular, there's certainly room for more) and on a spring evening it feels just right.
»
More
13
May 13
To say at the start, I did eventually enjoy my Saturday afternoon at London's Brewing and I have definitely been to events more badly organised (Glastonbury 2007 springs immediately to mind), but to my mind some of the criticism has been a bit rabid, I'm not sure what place Trading Standards have in this discussion? I'm not sure why people were expecting to be able to swan up to the bar at a sold out event, and one that they've probably only paid £4 to get into (£15 ticket minus 3 pints at £3.80-£4.00) at that.
All that said, the first two hours were a shambles, here's why:
»
More