26
Oct 15
There is a new James Bond film out, and so I emailed a select cadre* of FT writers to tell me their favourite a) BOND FILMS and b) BOND THEMES. The idea then being that I would write about these things. But a problem arose! It turns out that the only James Bond film I have definitely seen all the way through is Goldfinger, and that scenes from 'other Bond films' I remembered with fondness were, in fact, also from Goldfinger.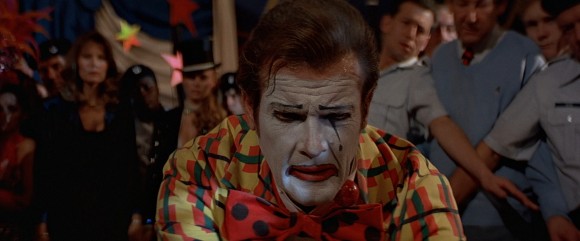 So I haven't written about them. Well, not much. But here is the Top Ten List as voted for in an exclusive film critic*'s poll. Later in the week I will put up the themes, which I will give (even) more critical consideration to.
10. Dr No
The unforgettable debut. Bikini. Sea. Violence. Pussy Galore, unless she's in Goldfinger.
9. Live And Let Die
"NOT THE RACIST BITS" said everyone who voted for this. So be warned.
8. A View To A Kill
Grace Jones. Eiffel Tower. And that's just the theme video! Imagine how great all the rest must be.

7. Skyfall
One of the modern James Bond films which I believe use high tech effects such as acting.
6. Moonraker
Who built the moon? Bond investigates. Good spaceship action I seem to recall.
5. You Only Live Twice
Ski-ing. Spaceships eating each other. Beyond that literally everything I remembered about this turned out to be in Goldfinger.
4. From Russia With Love
I'm guessing there's a Russian in it.
3. Goldeneye
The other Bond film I have definitely seen is one with surly Timothy Dalton. Neither of his films got into the list, and I can guess why. Here's Pierce Brosnan instead though.
2. Goldfinger
AT LAST. Painted gold. Laser trap. Bloke with the hat. Web of sin. Don't go in. What could be better?
1. Casino Royale (the second one)
A firm vote for New Bond as the best. I was pretty sure I'd seen this but I gradually realised all the bits I remembered seeing while half asleep on a sofa were actually in Batman Begins. He gets tied to a chair at some point and there's a lot of product placement.
That ends our deluxe celebration of the cinema of James Bond.
*some people I go to the pub with
Comments
Add your comment
Top of page