31
Oct 05
Or more foods I was not allowed to eat as a child…
Much shock and the attendant ridicule which comes with shock was showered upon me the day I revealed that as a child I was not allowed to eat whelks. The idea that my jaw was not sufficiently developed to chew these most slimey of treats was used primarily as an excuse for my parents to scoff the lot.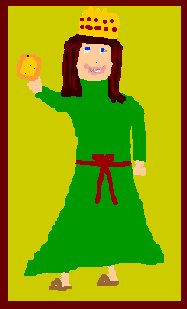 Well, let me tell you that my banning from pomegranates was an equally greedy ploy by my mother. My mother loves pomegranates in the kind of way only someone who discovered a fruit after food rationing could. I however was not allowed these fruits, even to suck on the seeds when I take the odd trip into Hades. Why? Was it that the seeds were too bitty? Was it that as a fool I might bite into the barklike fruit as an apple?
No the real reason is that my mother had learnt to eat a pomegratate only with the help of a very sharp paring knife; a knife I was not allowed to use. Pre-preperation was not an option, as presented with the fruit my mother would just eat it all. So again another blind spot in the grand food spectrum.
I had one for breakfast this morning. There is nothing nicer than forbidden fruit.
Add your comment
Top of page