27
Jul 04
On the Buses
I went to the 50th Birthday Bash for the Routemaster at Finsbury Park on Sunday. I say 'went', but for the record, I popped in on my way to Tescos rather than planned my day around a visit to see the buses.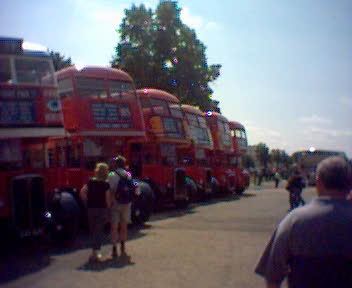 I like routemasters – I think they're superb pieces of engineering and the idea of the Routemaster (syntagm for London blah blah) is interesting. But the buses themselves? How many times you can see a bus that looks like another bus before being, well, bored?*
As I have no memories of using these buses when a wee slip of a lad, I couldn't get misty-eyed about particualr buses that served certain routes and had thus been travelled on. As I'm not a Londoner by upbringing, I don't feel that sense of the passing of an era in quite the same personal way. In fact, I was being an experience tourist – I was there so I could say I was there, not for any real pleasure being derived at the time.
So far, so bugger all to do with publog. Until I saw the RCL 2240…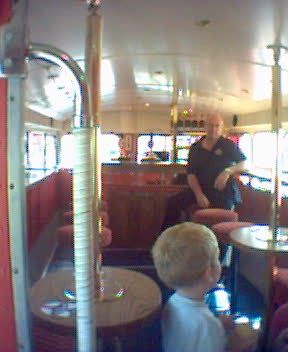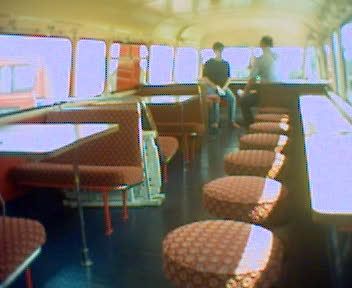 It was a pub! In a Routemaster Bus! It had a Bar! And seats. And tables. It was Stan and Jack's Dream Bus, and mine too. Forgive me Lord, but I doth covet my neighbours ass (using ass as a symbolic placeholder for property) How cool is that!**
They weren't open for business sadly, but the bar has a cask on it, and fridges for beer. It's actually a PR stunt but as stunts go, this one gets a thumbs up from me.
* – 6
** – Way Cool
Add your comment
Top of page