1
Apr 15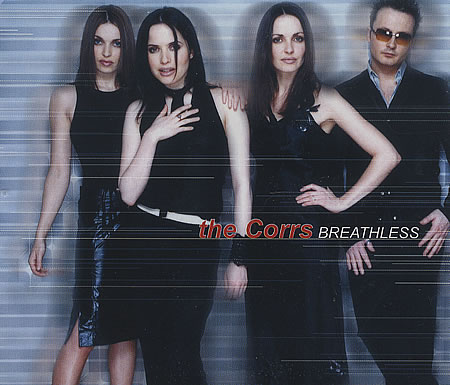 We're halfway through 2000's overstuffed curiosity shop of number ones, and I've realised something about this period's glut of hits. The common idea is that the rapid turnover at the top is the sign of a chart that's broken, over-responsive to release date and first-week sales manipulation. But actually writing about them has brought home how many different groups and scenelets were being served by the charts – from the Manics to Gabrielle, Britney to Eminem, Madison Avenue to Oxide & Neutrino. There's something for anyone, but nothing for everyone. This is the music industry at its bloated commercial peak, the greatest expansion of the CD bubble – of course a sales-based chart is going to reflect that. So 2000's number ones now feel to me not like a garden in need of weeding, but an unnaturally fecund vegetable patch, pumped full of dodgy fertiliser.
Alongside the prize-winning specimens, less remarkable growths still thrive. The audience for "Breathless" surely overlapped with Gabrielle and even Sonique, though this is more AOR than either. The Mutt Lange credit offers another clue – this is pitching to the same, vast, constituency that bought Shania's "Man! I Feel Like A Woman" and "That Don't Impress Me Much". Glossy, friendly, pop-rock, vast and spotless but with a relatable folksiness brought in via the artist's root genre. For Twain, it was country music's down-to-earth humour providing the human touch; for the Corrs, it's the wholesomeness of sisterly harmonising (and a dab of tin whistle, unless I'm hallucinating). Though after Simple Minds, after Celine, after B*Witched, the Corrs deserve points for using Irish folk touches as just another part of a big pop song, not as off-the-shelf Celtic flavouring. "Breathless" is never not corny, but for the most part it's a sturdy, midwestern strain of corn.
It's also obviously accomplished. Lange's knowhow and production muscle make it soar and stop in the right places, and Andrea Corr's soft voice is a sweet counterpoint to the jacked-up backing. There was a large constituency who didn't care about either the "little girl and boy groups" or their bleach-blond nemesis, who just wanted music to be songful, well-made and direct – and the understated bliss of "Breathless" is certainly that. In a pop scene made up of so many niches, some things just pass you by entirely, and I only knew the "beautiful, beautiful Corrs" as the butt of a regular joke on kids' variety and pop show SMTV. On this evidence, they deserved more. Not that much more, though. It's good to hear the open, optimistic Lange sound again, but his best work – the chrome-plated rock fantasies of Def Leppard, or Shania's winning snark – has a bite and momentum that The Corrs were never likely to hit.
5
Comments
«
1
2
All
«
1
2
All
Add your comment
Top of page