14
Sep 14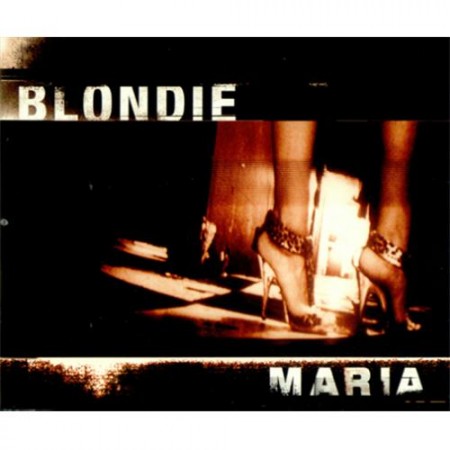 Whatever Jimmy Destri meant when he wrote "Maria", it isn't a song about a woman: it's a song about men's reaction to women – lust, fantasy, resentment, projection and ultimately psychosis. Debbie Harry – the most gazed-upon pop star of her era – diagnoses the problem as succinctly as anyone has: "Don't you want to break her? Don't you want to take her home?" She sounds suitably withering, singing as someone who well knows that the two impulses are not often separable.
A song of experience, then, turning a spotlight onto the moment where their sense of entitlement drives men mad. Not a bad idea for a Blondie comeback, and reaction to the record proved the point. Blondie was – still – a group, but much of the commentary began with lip-smacking judgements on whether Harry had stayed hot.
A more rewarding question: how well had the sound aged? "Maria" took the group back to its new wave roots – a mild disappointment from the start, as Blondie had been one of the bands who most startlingly worked out how a group could sustain an identity through consistent attitude, not consistent sound, and jump from style to style while still being themselves. But perhaps that was unfair criticism: "Maria"'s parent album, No Exit, had plenty of experiments in genre, and revival itself was still an unusual move for a band of Blondie's era. "Maria" was one of the surprise hits of its time just for existing – people didn't seem to mind that the music played it a little safe.
New wave had been an economical music – trimming instrumental fat to better put a spotlight on its crisply defined personalities. That kind of economy can segue naturally into classicism – "Maria" feels not so much a throwback as an attempted escape into a kind of CBGBs theme park, where the guitars and cheekbones and put-downs are all as sharp as each other. In the 00s, that kind of cool would make a deliberate comeback in the hands of younger groups. For now, "Maria" can't quite get there. It feels heavy, both effortful and prone to making sloppy errors (for instance – the unnecessary double-up of "Go insane and out of your mind", which grates just as much as when I first heard it). And it's long: three minutes of taut ideas puffed into five. For all the stiletto twists of Harry's performance, Blondie sound a little ring-rusty, a touch flabby. It hobbles "Maria", never letting it break away from the easy condescension of "nice to have you back".
5
Comments
«
1
2
3
All
«
1
2
3
All
Add your comment
Top of page