4
Feb 14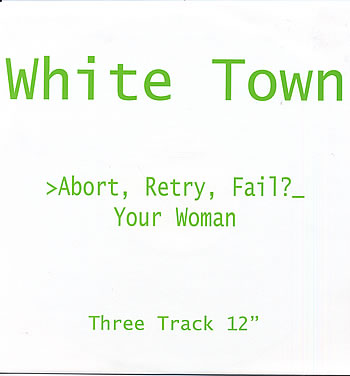 In 1997, talking about music on the Internet means USENET, a Gormenghast of diverging and reconnecting fora whose goblin tribes gleefully rampage through each other's chosen lairs: a thread will start on alt.music.prodigy, then careen into alt.music.spice-girls via alt.music.misc, while Discordians and trolls plot to spread it still further. Still, there are hierarchies in this cheerful froth of just-unleashed opinion – top level domains rarely bump uglies. Rec.music.misc keeps a snooty distance from the alt.music rabble, and despite sharing a suffix, alt.music.alternative and uk.music.alternative only occasionally meet. The former talks about Mercury Rev, Pavement, and Spiritualized, but seems increasingly fond of chart pop, a tendency I do my best to foster once it becomes my late-night home. The latter has divergent interests: I glance at it now and then but the closest it gets to the fields I know is Stereolab. Urusei Yatsura, Long Fin Killie, The Yummy Fur, some bunch of Scots named after a kids' TV show… these are what uk.music.alternative goes for. It is almost my kind of place: I keep it as a subscribed group on my newsreader but let the messages pile up unwanted.
UKMA was one answer to a difficult question: what happens to British independent music after Britpop? The music press were struggling with it. Britpop had finally given NME bands, Select Bands, Evening Session bands some proper stardom, but this meant the waves coming through were groups who wanted to be rock stars, and sounded like it too. As American alternative music had discovered a few years before, success can be toxic.
A reaction against Britpop was natural – raggedy, difficult, geeky bands with proud local followings and an ambivalence about fame on any terms but theirs. The fame question was not completely moot: the music press, trying to reconnect with an audience it had dumped for Britpop, would occasionally announce that Tiger, or someone, were the Next Big Thing. One affable and confused centre-spread later and they'd be banished again.
But, as it turned out, there was something to all this desperate panning for gold. Independent music had useful friends at Radio 1, and at the start of a year, with a restless audience hot for novelty, who knows what might happen? One-hit wonders have to come from somewhere – why not from down in the indie grassroots?
What I would never have expected is that a novelty hit – and for all that it's a sly and marvellous pop song, "Your Woman" is a novelty hit – would have come not from a band liked by uk.music.alternative, but from ukma itself. Jyoti Mishra, AKA White Town, AKA a prominent ukma regular.
Being a novelty hit doesn't mean being a joke, or a prank. Unlike some one-offs which seem to mock the chart they're on, once "Your Woman" became a hit it sounded naturally like one. There was even a fairly recent precedent. From across an Our Price counter, the soundscape of White Town's hit – breathy, slightly enervated vocals; haunted, static-wreathed samples of old-world tunes – wasn't too far off Scouse second-wave Britpoppers Space. Except where Tommy from Space capered around his songs acting the goat, Mishra burrows into the heart of "Your Woman" and destabilises its apparent jauntiness. His lyrics are built to make a basic question – who is singing what to whom? – deliberately obtuse. The contempt in his voice – and its angry momentum – is rather less mistakable. The situation is hard to read: the hurt easy. Another comparison point – bubbling up from the programming of "Your Woman" – is Soft Cell: rough technology rubbing up against unhealthy, captivating venom.
The see-sawing Al Bowlly sample that animates "Your Woman" is at once its biggest earworm – the reason we get to cover it at all – and something that never quite fits itself to the rest of the song. Instead it frames Mishra's singing, and the wrath of his narrator, as something quaint themselves – it feels like the whole record is coming from some forgotten side-past of pop, where Noel Coward wrote songs about doomed Marxist love affairs.
"Forgotten side-past" is a good, sad epitaph for much of USENET itself, long fallen into disrepair, maintained somewhere on Google's vast servers as a hard-to-navigate footnote. I think of "Your Woman" as the first "Internet" number one, when in fact it's nothing of the kind. The direct audience-building tactics that can give someone like Alex Day a Top 10 hit via YouTube were years off. "Your Woman" built its audience the same way one-offs had for decades – patronage by a Radio 1 DJ who made it a cause (in this case the Mark and Lard team, just before their stint on the Breakfast Show, which will soundtrack much of this strangest of chart years). Jyoti Mishra's residency on uk.music.alternative was, essentially, coincidence, however much my own bedroom-bound memories of 1997 protest otherwise, and however much this record matches those memories. But it matters on some level all the same – as he himself said, in one of the very rare interviews this site has run, "for that brief period, the spirit of ukma was at number one".
7
Comments
Add your comment
Top of page